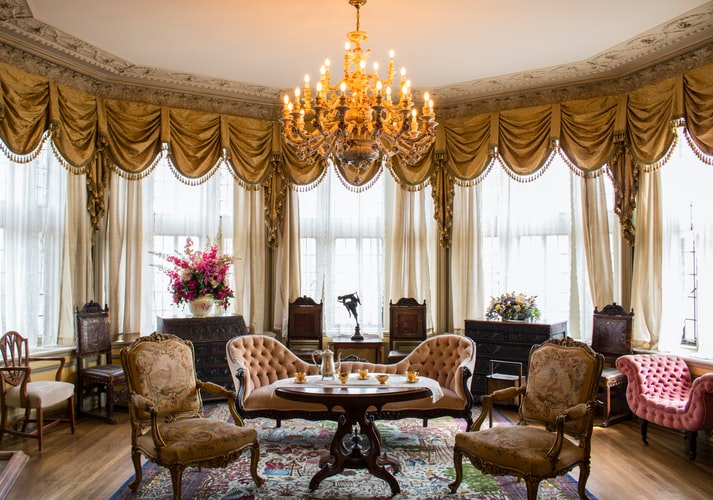 6 Mistakes to Stay Away From While Buying Furniture
Choosing the right furniture for your home can be a daunting task, especially when you don't have a particular style or theme in mind. Not only is it time-consuming, but also an expensive process. Therefore, it is important to weigh all the parameters before replacing your old furniture with new ones or buying furniture for the first time. Ideally, you should go for furniture that can withstand the test of time and look great too. Most importantly, you need to steer clear from these 6 common mistakes while buying furniture.
Not measuring the space beforehand – This is one of the top furniture buying mistakes to avoid. Getting the measurements right before making a purchase is really important. This comes in handy especially for bigger furniture pieces such as sofas or beds. While it is obvious to first consider the measurements of the space where you wish to place the furniture, it is also wise to ask yourself whether the furniture piece will fit through the door or the main door of the house. For those living in apartments, make sure you can seamlessly get the furniture through staircases, lifts or that narrow part of common corridors.



Not thinking how the new furniture will look with the rest – When you buy wooden furniture online or from a store, don't purchase an item impulsively or just because it looks good in the store. Remember that the furniture arrangement and lighting at a showroom is different from your home design. Therefore, you must ask for colour swatches to check how well the furniture will complement the rest of the pieces before making the purchase.

Read - Follow These 8 Tips to Order Furniture Online Easily


Choosing good looks over comfort – If you are wondering what to consider when buying furniture, keep this point in mind.

Furniture pieces

are meant to "live" for long years, unlike clothing or accessories. So, forgetting comfort and buying a furniture piece just on the basis of looks may cause you to regret. If that dining chair or a sofa seat feels uncomfortable after a brief perch but looks great at the showroom, avoid investing in it.



Not thinking of maintenance – Maintaining furniture pieces can be a task if not chosen wisely. High-end furniture pieces, especially wooden furniture, may demand an extra dose of maintenance. In fact, one of the important wooden furniture buying tips is to know beforehand about the cleaning products, what you should use and not use to clean a furniture item. They often require oiling and waxing, so that they look good and can also withstand wear and tear. Knowing what cleaning products to use on wooden finishes will help them looking good in the long-run.



Too many matching furniture pieces - It may be tempting to go for matching furniture pieces all at once while doing your home. However, too many matching pieces may look boring in the long run. So, always aim to coordinate the furniture instead of looking for matching pieces. This will give a contemporary look to your home. One of the common online furniture buying mistakes is to rush and buy it all together since you see so many options. However, try and take your time and choose different pieces at different times to create an eclectic space.



Impulse buying - When it comes to furniture, always refrain from impulse buying. Do not fall prey to buying something that looks great and is too cheap. Buying furniture should be a careful process. So, plan ahead and think of all possible factors such as comfort, space, colour scheme, and most importantly your budget and lifestyle, before buying that piece of furniture you have been lusting for.
Buying furniture requires a lot of good, hard thinking and a decent amount of money as well. It is something that you will look at and use for years to come. So, avoid these mistakes when buying furniture and never sacrifice comfort for looks and quality for price.
Read - How to Identify the Ideal Wood for Quality Wooden Furniture