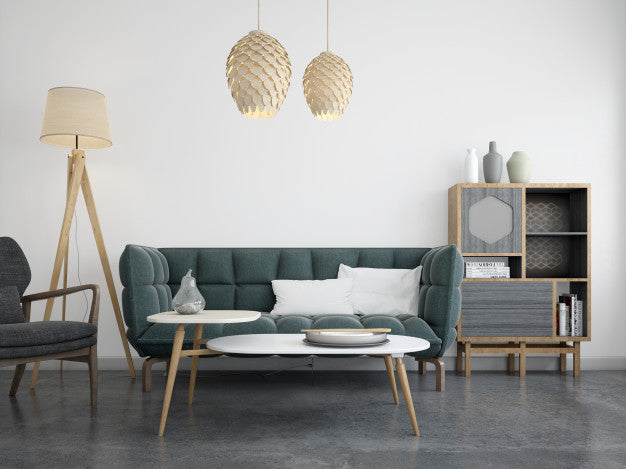 Follow These 8 Tips to Order Furniture Online Easily
Are you sceptic about buying wooden furniture online? Maybe you are not sure if the whole purchase process will go smoothly or if you will end up with the right piece. Don't worry though. Today, we will share with you 8 expert tips that will make your online furniture shopping experience simply, safe and even enjoyable! While you may have heard of plenty of e-stores that sell furniture, research is mandatory before you take the plunge or make the payment finally. So, read on.


Go for reliable websites – Make sure the online store has a lock sign in its URL (like Woodsala) or starts with https://. This indicates that it is a secure site and will reduce your chances of identity theft. Go through reviews or testimonials of past customers to get an idea about their quality, policies and professionalism.


Check shipping costs and return policy – Before you buy furniture online, always check who handles their shipping and what are the rates. Also, free shipping doesn't mean that it is really free. Often, the furniture prices are hiked to accommodate these fees. Avoid websites that don't let you return furniture if you find defects or it is the wrong one. Go for online stores that offer flexible returns and ample window.

Read - How to Identify the Ideal Wood for Quality Wooden Furniture


Seek stores that have vast collections – This is one of the top tips for online shopping, as this way, you can shop for all that you need from one place. You might get discounts for buying multiple furniture pieces too or can get hold of matching pieces. Plus, stores with good collections often cater to different décor themes or styles – modern, antique, colonial, shabby chic, industrial etc. So, you can easily find what you like.


Look at photos closely – Many online furniture stores photograph their pieces in the most appealing way possible. However, multiple images from different angles are usually available on the good sites. So, go through as many images as you can before taking a call. Wooden furniture shopping especially requires you to study colours and finishes as well. So, try to check the photos on different devices, like desktops, mobile phones and tablets. This is a good way to judge the actual shade.    
Read descriptions carefully – Good furniture websites usually describe every piece in detail, mentioning its dimensions, material, h
ue, texture, and any unique aspects. So, read carefully and check if the dimensions are appropriate for the space you have in mind. If you are buying wooden furniture, go with a store that mentions the type and source of wood used, like Woodsala.

Read - Things to Consider When Buying Wooden Chair for Office


Compare stores and prices – Before making a decision, always compare at least 3 or 4 stores, their collections and their prices for similar furniture pieces. Check up on hidden costs and taxes as well. Read the "About me" section on every website to gauge the credibility of the store.


Wait for the right time – Always watch out for deals, discounts and sales when you buy furniture online. Many stores slash prices significantly during clearance or seasonally. You might land good deals right before the holidays too. Try and sign up for website newsletters if it means that you will get promo or coupon codes.


Focus on the nuances of delivery – Make sure you check the delivery options before making the payment. Will the furniture be delivered to your doorstep and you have to take it inside and set it up? Or, will the store make arrangements for the same? This is especially good to know if you are ordering a big piece like a bed or a dining table. Also, if you need furniture for higher storeys, getting help is recommended.
To conclude
All in all, follow the above tips and use your gut feeling when you check out an online furniture shop. Ask your friends or colleagues for references too, in case they have ordered furniture online in the past. Thorough research can help you land some amazing deals.  
Read Also - All You Need To Know Before Buying a Wooden Door Online