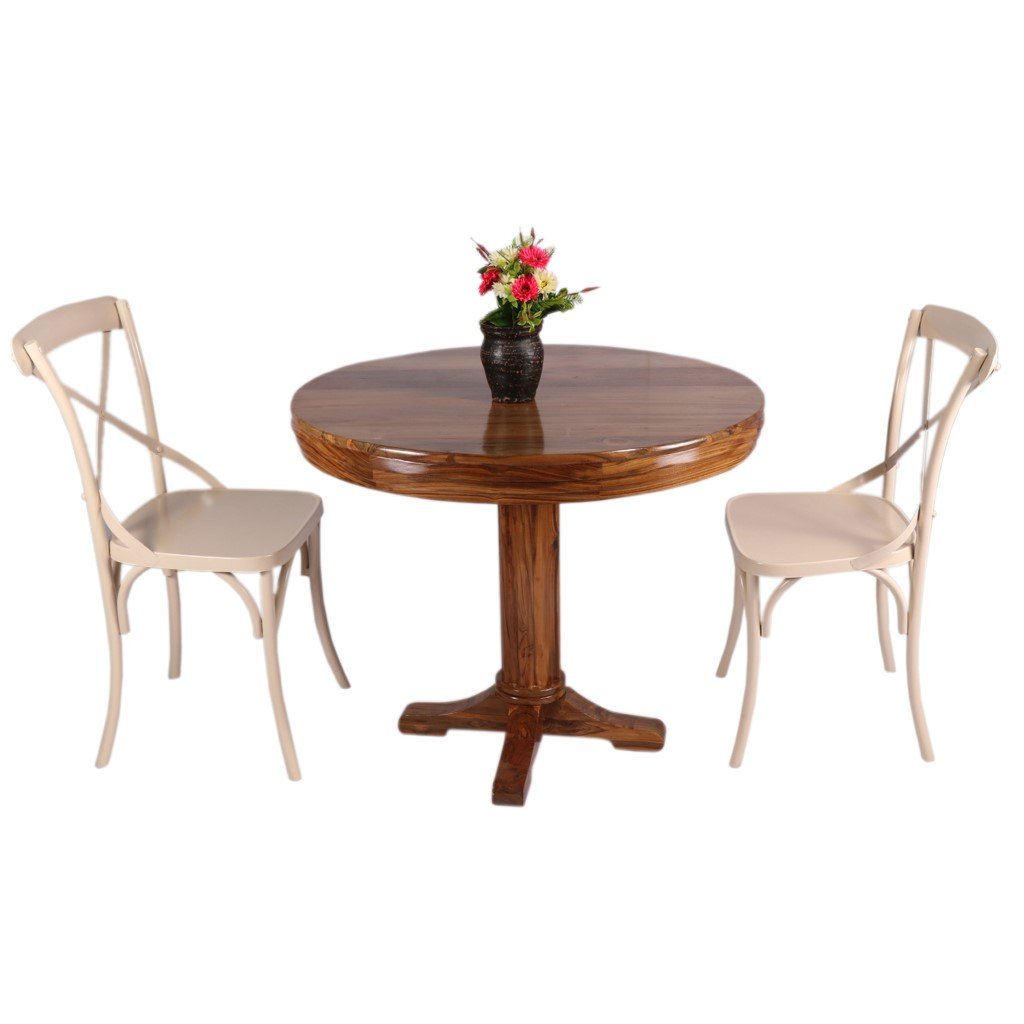 Awesome Ideas to Decorate Your Dining Table
From dinner conversations, family board games to the cutting of birthday cakes and your children doing their homework, your dining table has seen it all. Given its multifunctional nature, a dining table is an essential piece of furniture in any modern Indian household.
So why wait for a special occasion to decorate the table that you use every day for different purposes? Here are some awesome ideas to decorate your dining table to make it look fresh, functional and sophisticated.
Use table runners – Table runners don't just add to the elegance but also protect the table's surface from heat marks, spills, stains etc. Be it a wooden dining table or a glass one, table runners can be used in combination with a table cloth or alone. A table runner with stripes as pattern, along with your favourite China crockery, can give the table a hint of colour, texture and sophistication.
Decorate it with plants – When you aren't feasting on it, you can keep your glass or wooden dining table looking stunningly stylish with plants as centrepieces. Use a wooden planter to complement your dining room decor during Christmas, Diwali or any other festive occasion. You can use a flower vase too if you don't wish to use a planter.
Candles - If plants are not your style, use candles to spruce up the table. Use pillar candles or candle stands to add a hint of glamour and romance to the setting. Tall and slim candles go well with fresh floral accents and lace table linen too.
Keep it simple – Modern home décor schemes are all about simplicity and practicality. If that's your style, ditch those flower vases or candles and instead keep it simple with a sleek wooden or metal tray to arrange all your condiments like salt, pepper, sauces and pickle jars neatly. This way, your dining table will be always ready for meals and you won't have to go running around removing the items while laying the table and then rearranging them after the meal.
Use modern kitchen accessories – Small and modern dining room accessories can also be used to give your table a fresh and trendy look. Small accessories like salt/sugar bowls instead of shakers, napkin holder etc. can give your dining table a completely new look. You can also use high trays to organise fruits and other light snacks to take your dining table decor to the next level. If your dining table for home use doubles up as a work desk or study table for your kids, you can use a rolling cart to arrange all your stuff. That way, you will not end up cluttering your table.
These simple dining table decor ideas can easily brighten up your interiors and add spice to your meals. You can change the theme from time to time, season to season, or on special occasions, as the situation demands. Carefully chosen accessories are all you need to add a sparkle to your dining table set and make even the most ordinary meals feel special for you and your family.