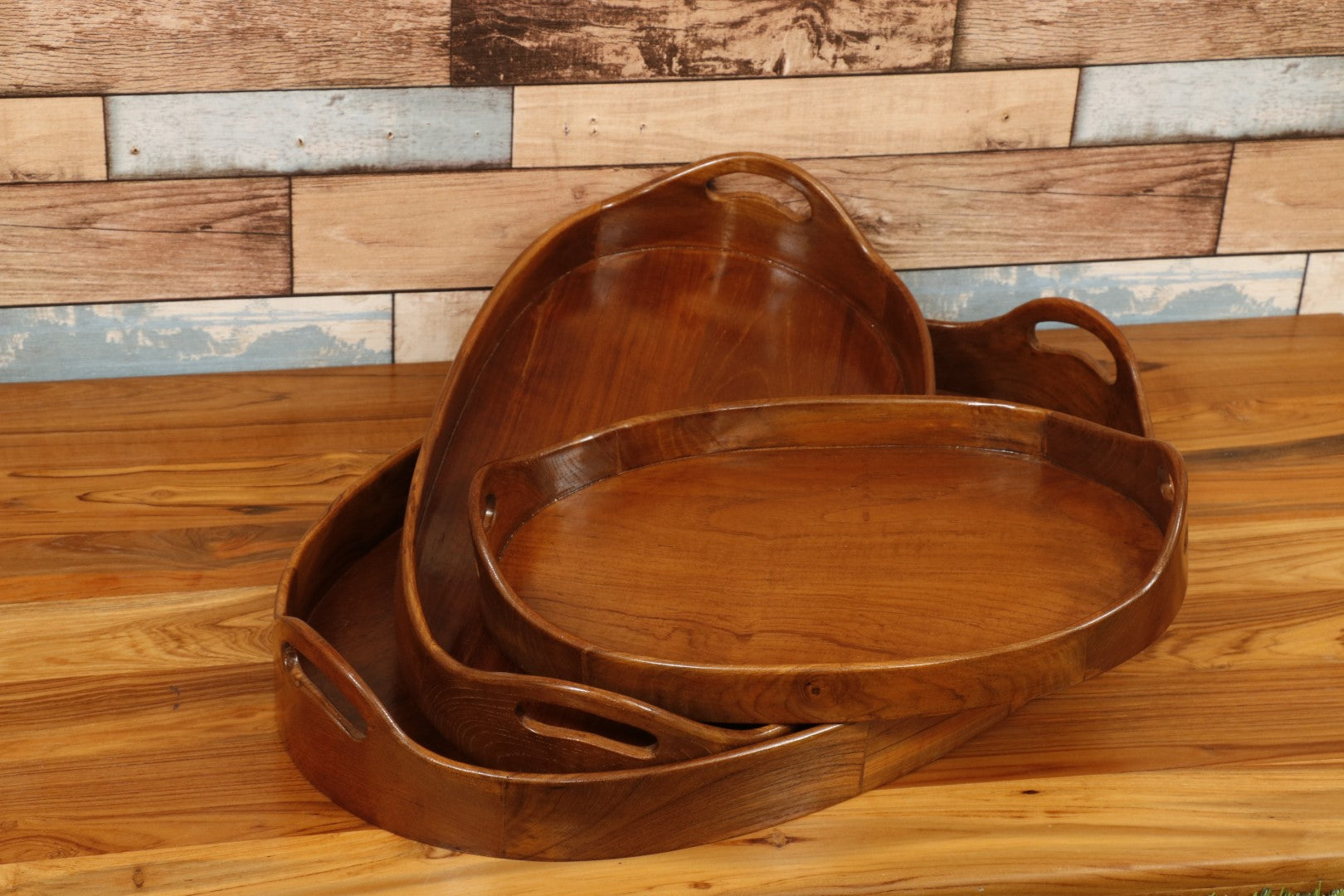 6 Trendy Wooden Tray Decoration Ideas You Can Try
A wooden tray is a staple in every household. They are the perfect accessory in every kitchen. Use it to serve coffee to guests, enjoy breakfast in bed on a lazy Sunday morning or simply use it in the kitchen to add some organization and character to it. Wooden trays are versatile. When not being used as serving dishes, wooden trays can also act as beautiful pieces of home décor.
Whether you have an old tray lying around at home or you are simply bored of the same bland look or are planning to throw a party for friends, here are some trendy wooden tray decoration ideas that can become the highlight of the occasion.
Paint – This one is really simple. Use your creativity and bring out the artist in you. Paint the tray with interesting colourful design and you have tray which is as good as new. It's a great project to undertake on a boring Saturday afternoon. Remove the protective finish from the wooden tray using sandpaper. Apply primer and allow it to dry. You can then paint it using colours of your choice!
Wallpapers - Got wallpaper lying around the house from your living room renovation last year? Put it to good use by decorating your wooden tray with it. Cut out the required size of wallpaper and stick on the tray bottom using glue. If it is an old wooden tray that you are using, you can also polish the tray with a good varnish before going on to add the wallpaper to it to give it a brand new look! You can use stick-and-peel wallpaper or self-adhesive wallpaper if you wish to change it later.
Craft paper – This is something your kids will love doing. Let them contribute to the planning using this wooden tray decoration idea for your little one's birthday party. Apply primer to the tray and allow it to dry. Meanwhile cut used scrap paper or craft paper to cut out interesting designs. You can also use stencil for geometric patterns. Stick to the tray surface. Use it to serve soft drinks or cupcakes!
Glass Mosaic – Want to get more creative and get more advanced with your tray decoration idea? You can try glass mosaic on the tray using sea glass. Apply a coat of adhesive to the tray and spread it evenly. Press in pieces of seal glass. Add some grout and remove the thick layer from the top. Go ahead and clean the glass once done. This mosaic design is perfect for summers. Use it to serve lemonade and other cold drinks to get perfect the look.
Zigzag Pattern – Apply plain white contact paper to the bottom of the tray. Cut out stripes of metallic gold tape (you can use silver too if you wish!). Stick the stripes at random angles to give it a zigzag appearance. A perfect décor idea for cocktail parties!
Penny Tray – Put those pennies to good use by using it to decorate your wooden tray. Apply primer and paint to the tray and let it dry. Leave it overnight. Use dark colour (preferably black). Meanwhile clean the pennies thoroughly with soap and water to the get the shine back. Once dried, fill the entire surface with pennies and glue them on. Use it on occasions or regularly to serve water etc to the visitors.
These DIY tray decoration ideas will not just add style and character to your hospitality but also serve as an amazing décor element.  Use it to serve drinks and snacks or simply arrange jars and spoons in the kitchen!