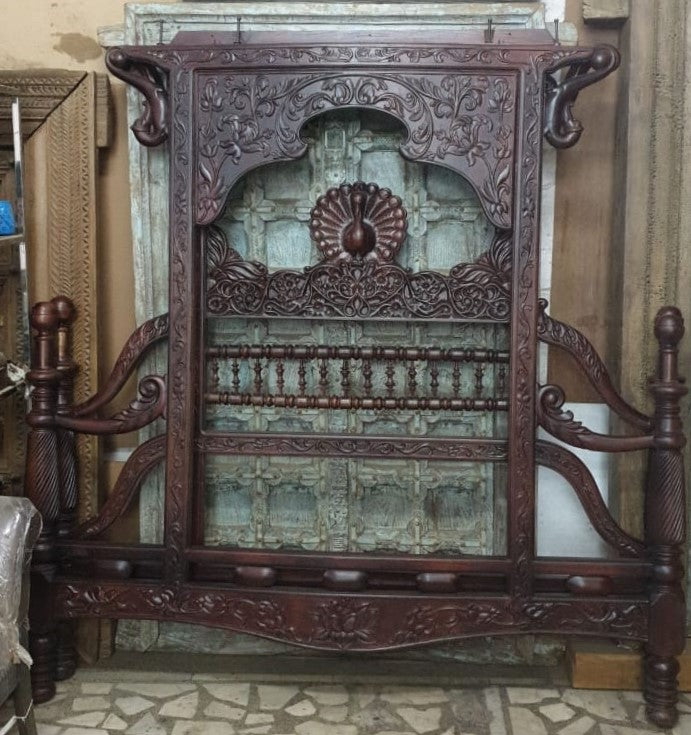 Trendy Bed Frame Ideas for 2020
Your bedroom is your personal haven, a space that you retreat to after a long day of doing official or household chores. And since you seek peace at the end of the day, your bedroom furniture and décor should reflect this. It should have all the elements of comfort, warmth and tranquillity, so that you get a good night's sleep. Only sufficient sleep can ensure the energy you need for the next day. Hence, picking the right beds and especially bed frames is extremely crucial. When it comes to bed furniture, here are some bed frame trends you cannot miss.
Upholstered Square-stitched Platform Bed Frame – Wooden slats and a steel frame are the core components of this bed frame. These bed frames feature knitted polyester upholstery with a square-stitched pattern in the headboard. If minimalism is your style, this classic bed frame is something you'll fall in love with.
Metal and Wood Platform Bed – Equipped with rustic styling and a casual charm, this trendy bed frame is made of metal and wooden slats. Foam padded tape is added to the wooden slats to keep your mattress from moving. This frame is perfect for simple yet contemporary bedroom décor, and can be ordered from online furniture
Faux Leather Platform Bed – The faux leather platform bed comes with wooden slat support and a tufted headboard. The tufted headboard makes it perfect for late night movie binges or bedtime reading. Elegant and charming, this bed frame makes for a perfect bedroom decor idea.
Canopy Metal Bed Frame – This four-poster metal canopy bed is a sleek and modern bed frame that will work just perfectly for that royal Victorian-style feel. It is also a wise pick if you are looking for durable bedroom furniture. You can put up white or cream curtains to get a serene look overall.
Box Design Wooden Platform Bed – If you're looking for beds online and something that will give your bedroom a clean, uncluttered look, you needn't look any further. This platform bed is perfect for rooms with limited space. Simply add a plush mattress and you will have a classic, comfortable bed to sleep on in no time. The mahogany finish lends a contemporary look to the entire setting.
Solid Wood Cottage-Like Bed – If you are yearning for a fancy bedroom setting straight out of a storybook, look no further than this trendy bed frame with a cottage-like design. Made of solid wood, it is sure to last you for decades to come, and is an affordable bedroom furniture It is a perfect choice for your children or the guest room. You can go for a light brown finish that goes well with any setting.
Teak Wood Carving Bed – If you want to experience royal bliss, this handcrafted ancient-style bed with carvings is just what you need. Made from teak wood with a natural finish, it will lend oodles of old-world charm to your bedroom.
To wrap up, the bed frame is a bedroom furniture piece that can make or break the look and feel of your entire space. Apart from the design, bed frames also dictate sleeping or sitting positions. So, choose a bed frame that not only matches your taste but also provides you the comfort and the rest you long for.