10 products
Filters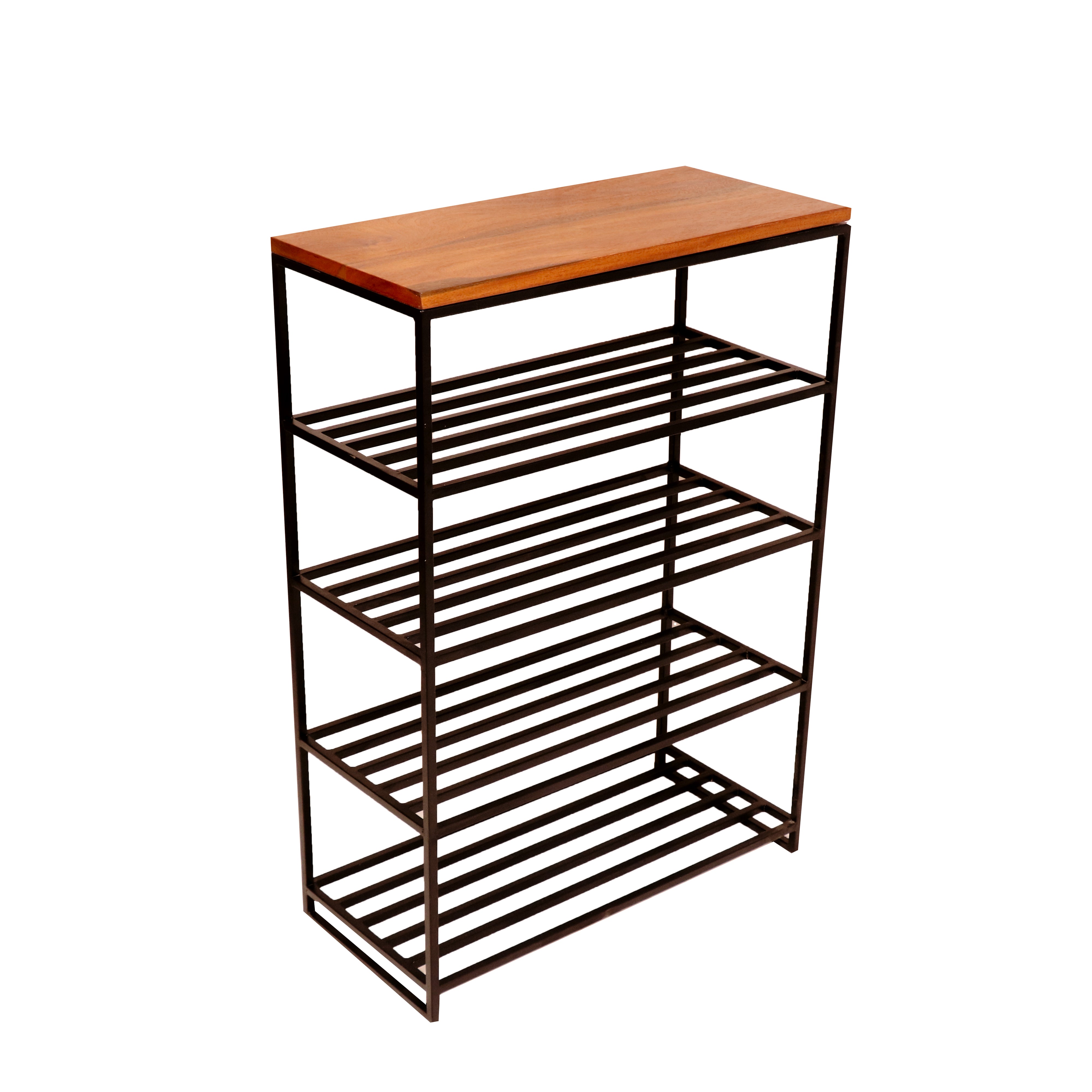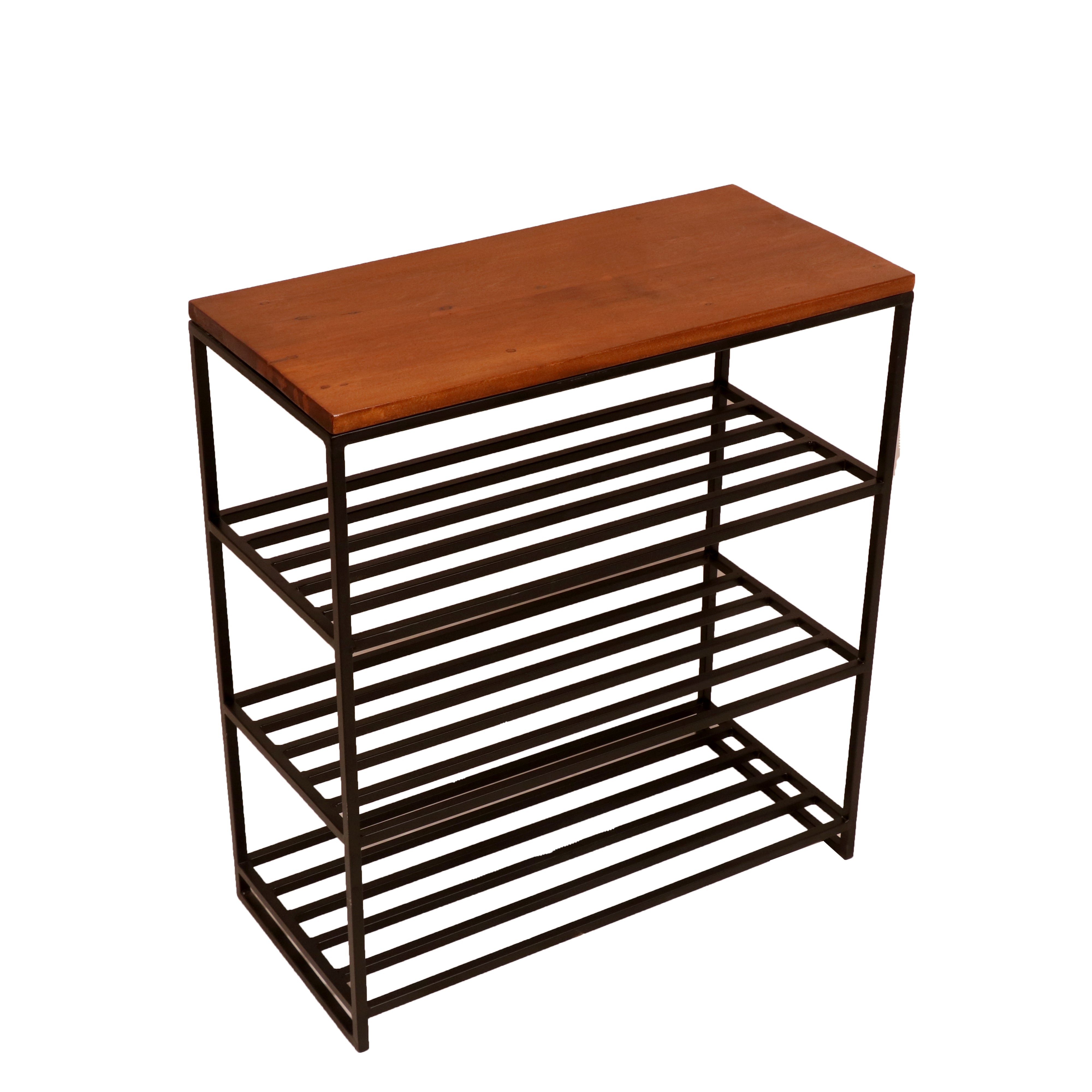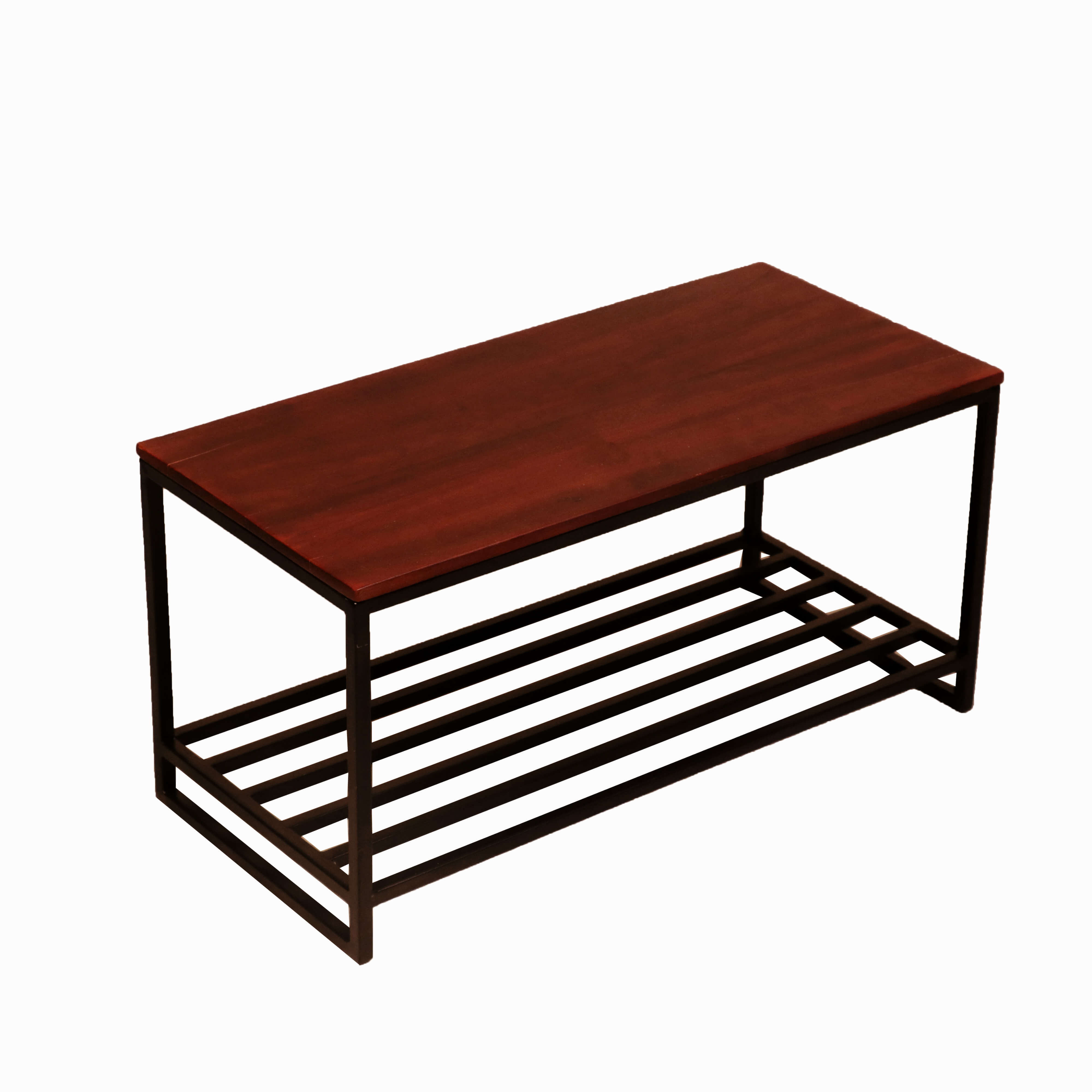 Wooden shoe racks are functional and fashionable storage options made especially for storing and displaying shoes.
To meet varied demands and interests, they come in a range of sizes, styles, and designs.

Wooden shoe racks, which are often made of solid wood or engineered wood, are strong and durable enough to support the weight of numerous pairs of shoes. To improve their appearance and provide resistance against wear and tear, they are frequently coated with protective coatings such as varnish or paint.

Wooden shoe racks are available in a variety of styles, from straightforward single-tier racks to multi-tiered layouts with numerous shelves or compartments. While some models have closed cabinets or drawers that offer a more organised and clutter-free appearance, others have open shelves that make shoes easily visible and accessible.

Wooden shoe racks can look beautiful in a variety of interior design styles. Thanks to the variety of wood finishes and colours, they go well with both traditional and modern decor styles. There is a wooden shoe rack option to suit your taste, whether you want a rustic, vintage-inspired design with distressed wood or a sleek and modern style with clean lines.
In addition to serving the primary purpose of storing shoes, wooden shoe racks frequently have extra features to improve usage. These could include shelves that are adjustable or detachable to accommodate various shoe sizes, slatted designs that permit airflow and ventilation, and even built-in seating benches or cushions for extra comfort and convenience during footwear changes.

Wooden shoe racks are frequently found in mudrooms, closets, or hallways where they keep footwear neatly arranged and out of the way. By utilizing vertical storage and maximizing the ability to store numerous pairs of shoes within a small footprint, they encourage the effective use of space.

Whether you have a little or large collection of shoes, a wooden shoe rack offers a fashionable and useful way to keep your shoes organised, accessible, and well-maintained. Wooden shoe racks are a popular alternative among homeowners looking for practical and aesthetically beautiful storage solutions because of their timeless appeal, toughness, and adaptability.