8 products
Filters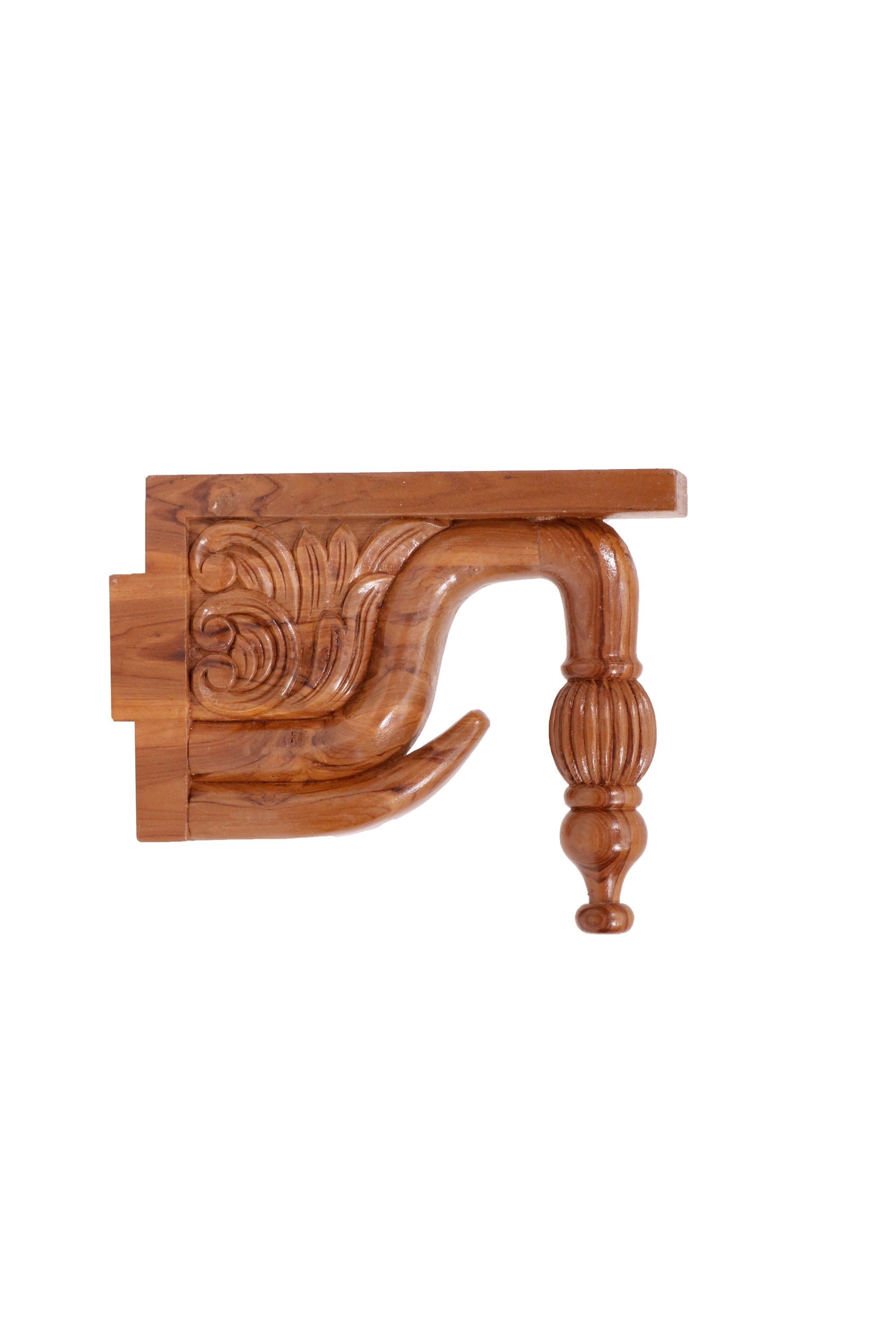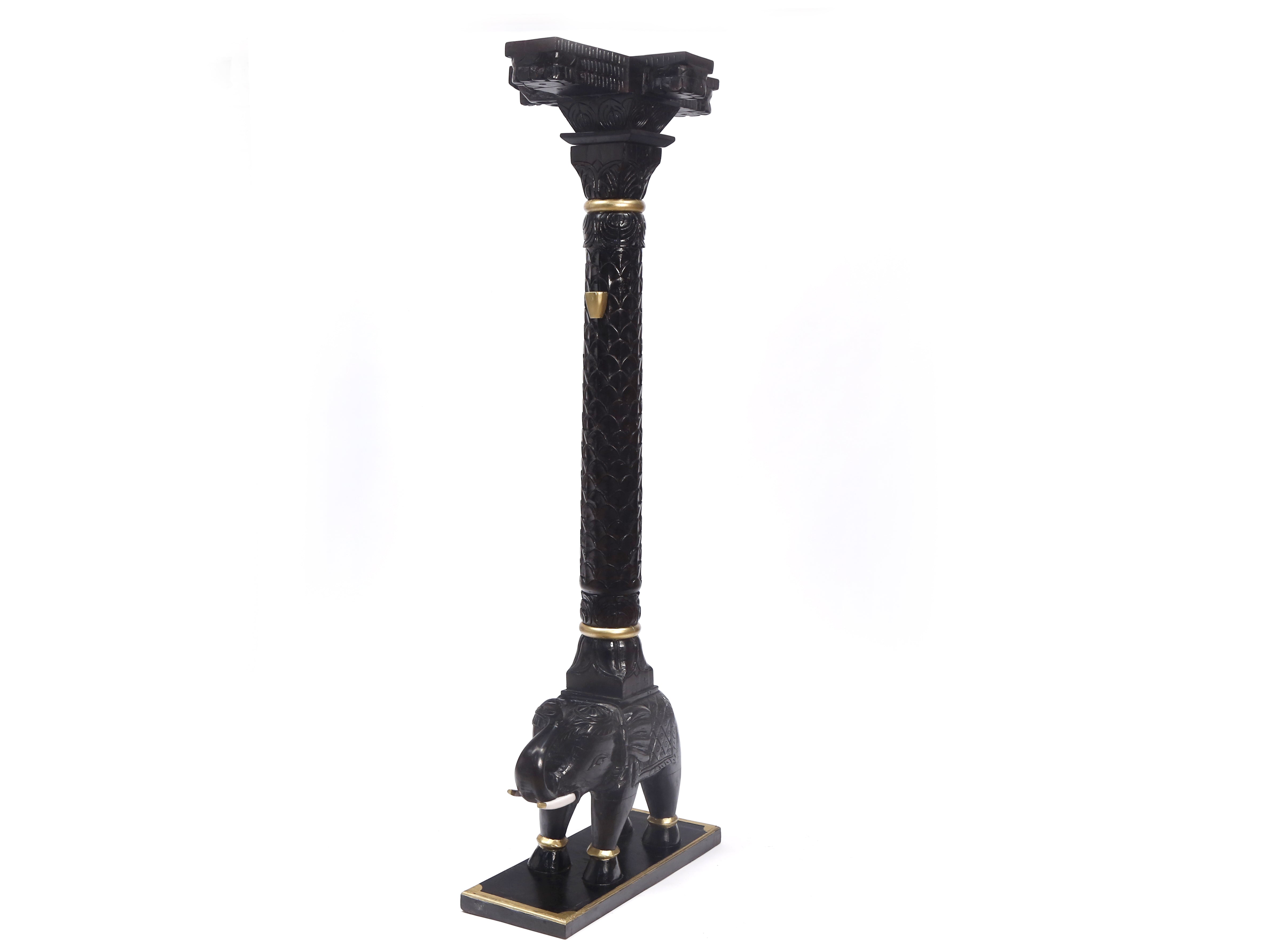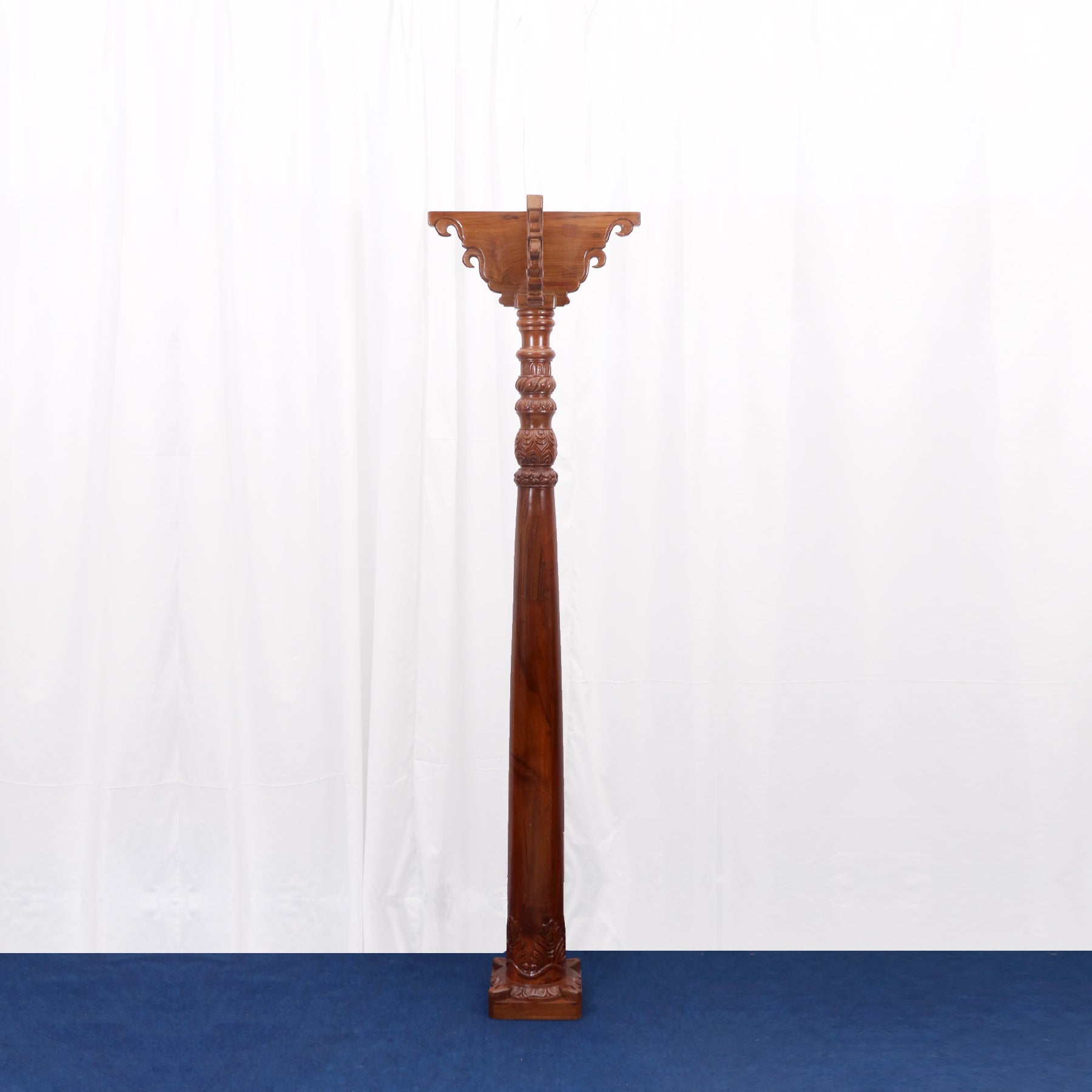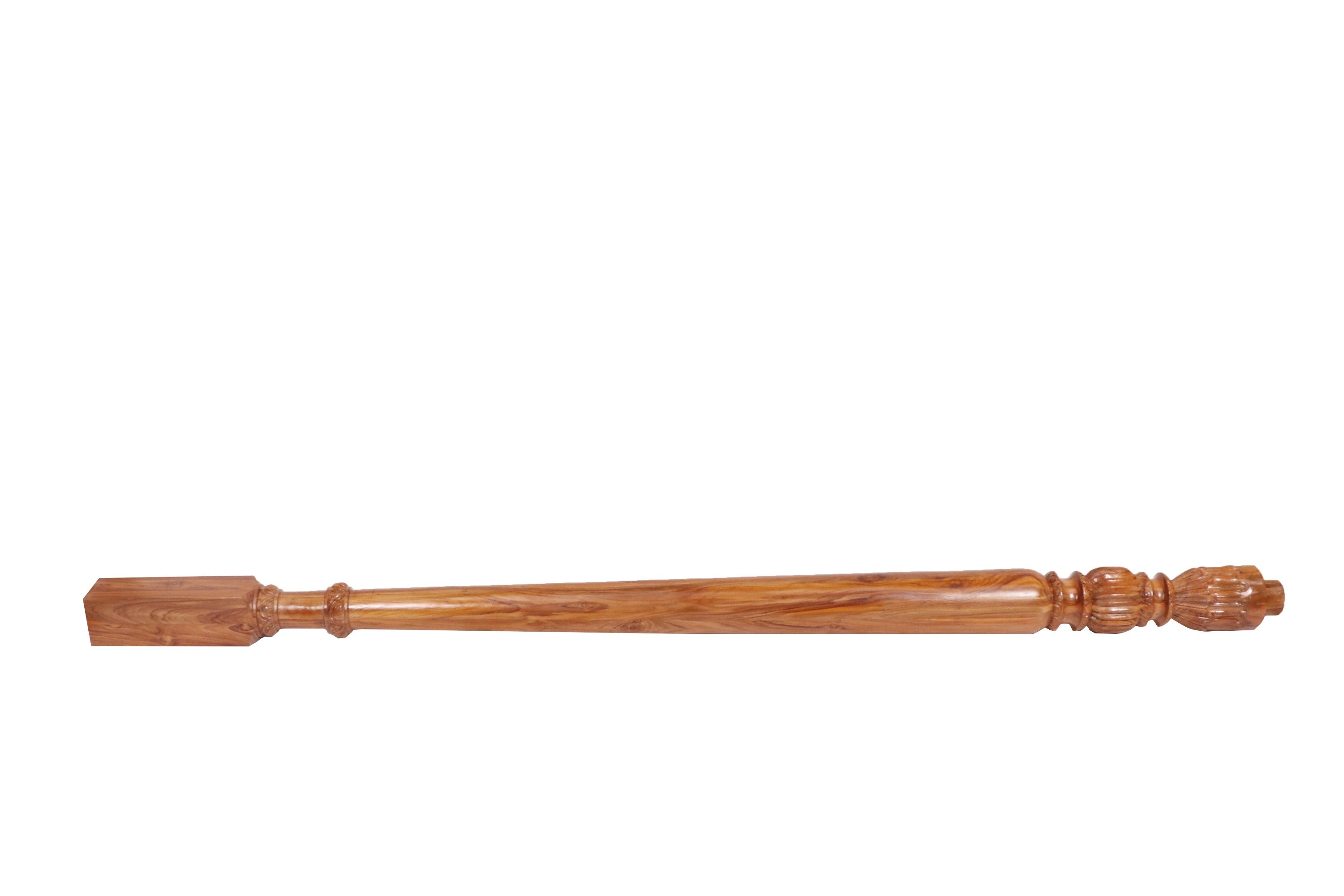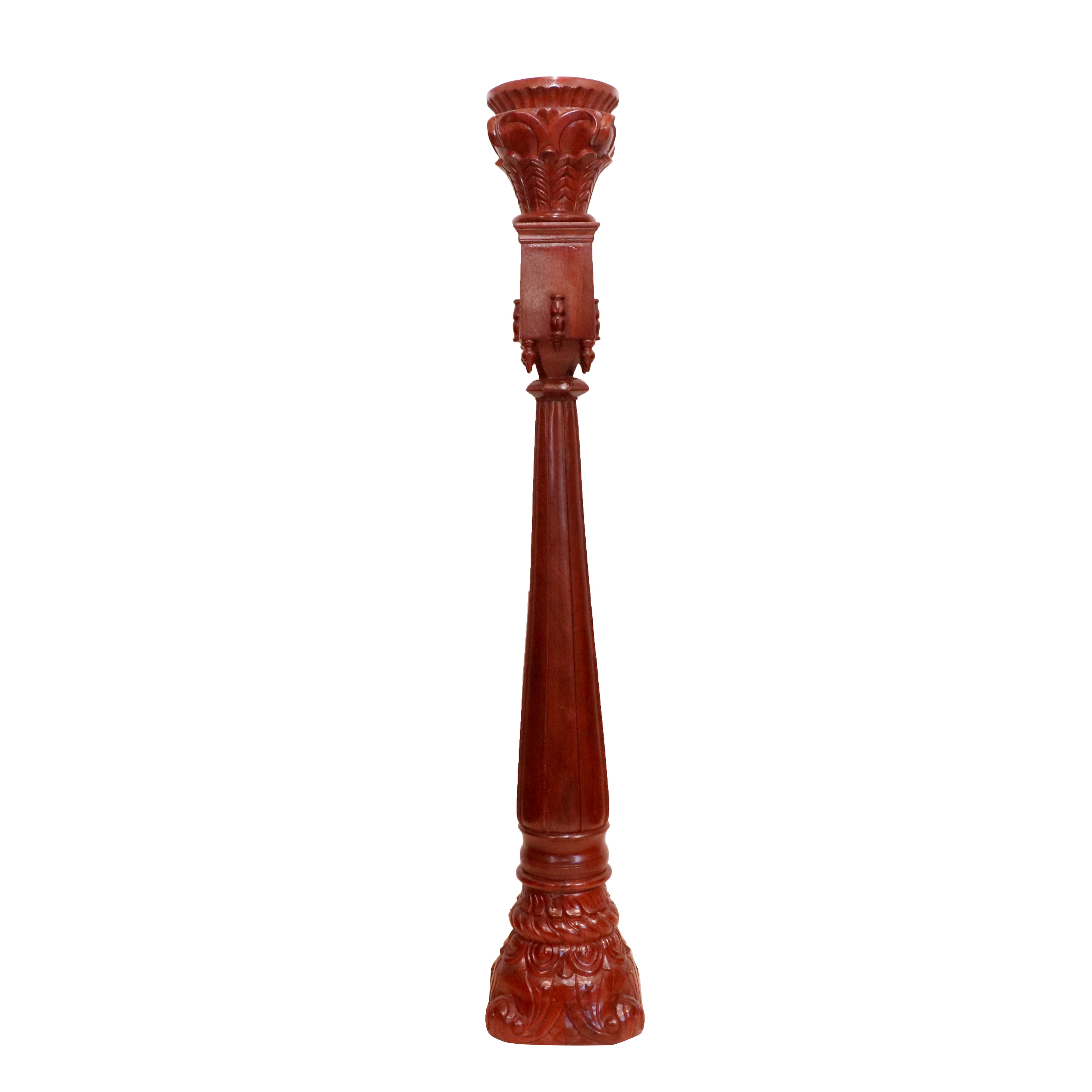 These items are definitely the pillars on which your decor theme will proudly stand! Here's presenting the wooden pillar stand which can add oodles of grace and layers to your space, like none other. What does the pillar really do and why is it so important to have at least one or two - or more - in your home? Well, here's the real scoop!
Pillars can instantly add height without looking too bulky. Also, getting a wooden pillar online is the best way to add some surfaces to your home without layering it with tables that take up too much of precious square footage. If you are living in typical urban quarters, you will understand the challenge of maximizing space even as you add layers and fill each corner to complete the look of a room. So why should you buy a wooden pillar stand? Because these are some of the most versatile pieces of decor that you can find anywhere. You can use these pillar stands for a number of purposes - they can be used as the base for a luxurious looking fish bowl that has a goldfish swimming around in it, or you can use it to house a plant that tumbles down in its lush green beauty even as a brass planter peeps through with its gleaming finish. So, as you can see, these are multipurpose in nature and the multipurpose wooden pillar can be used anywhere in the home, in any size of a home.
This brings us to the wooden stair pillar that is ideal for slightly larger homes. Imagine a home with a spiral staircase coming to a stunning curved finish at the end of its serpentine stretch. The wooden stair pillar is what will hold it in place and even give you a chance to decorate this staircase with something of your choice. You can choose to place candle stands here or you can let a creeper wind its way along the railing, starting from the wooden pillar and going all the way up to showcase the beauty of the staircase. Also, you can wind some fairy lights around the base of the pillar and let a long strand go all the way up the railing so that it draws the eye upwards and lights up the entire stretch in a rather surreal fashion!
The wooden pillar stand can also be used in the foyer to welcome your guests. Let it sit on one side of a large grandfather chair and place a mirror behind it. You can also use a cluster of pillars instead of a large end table in case you do not have the space for an end table. You can ensure that the pillars in the cluster each have a varying height and they hold pretty lamps and books for that eclectic look.
While we are talking about pillars, we should also cast a glance on what makes a truly durable, solid and affordable wooden pillar. You should always look for the teak wood wooden pillars that will truly stand the test of time. Choose pillars that have carving so that they look regal and also bring in a pretty design element even in their slim and small dose. You can also choose a more contemporary piece that would be more affordable in case there is less craving. Also, check that the pillar has the same polish as the rest of the furniture in the space. You will need to ensure that you get this regularly buffed and polished along with the rest of furniture for long-lasting good looks and durability!