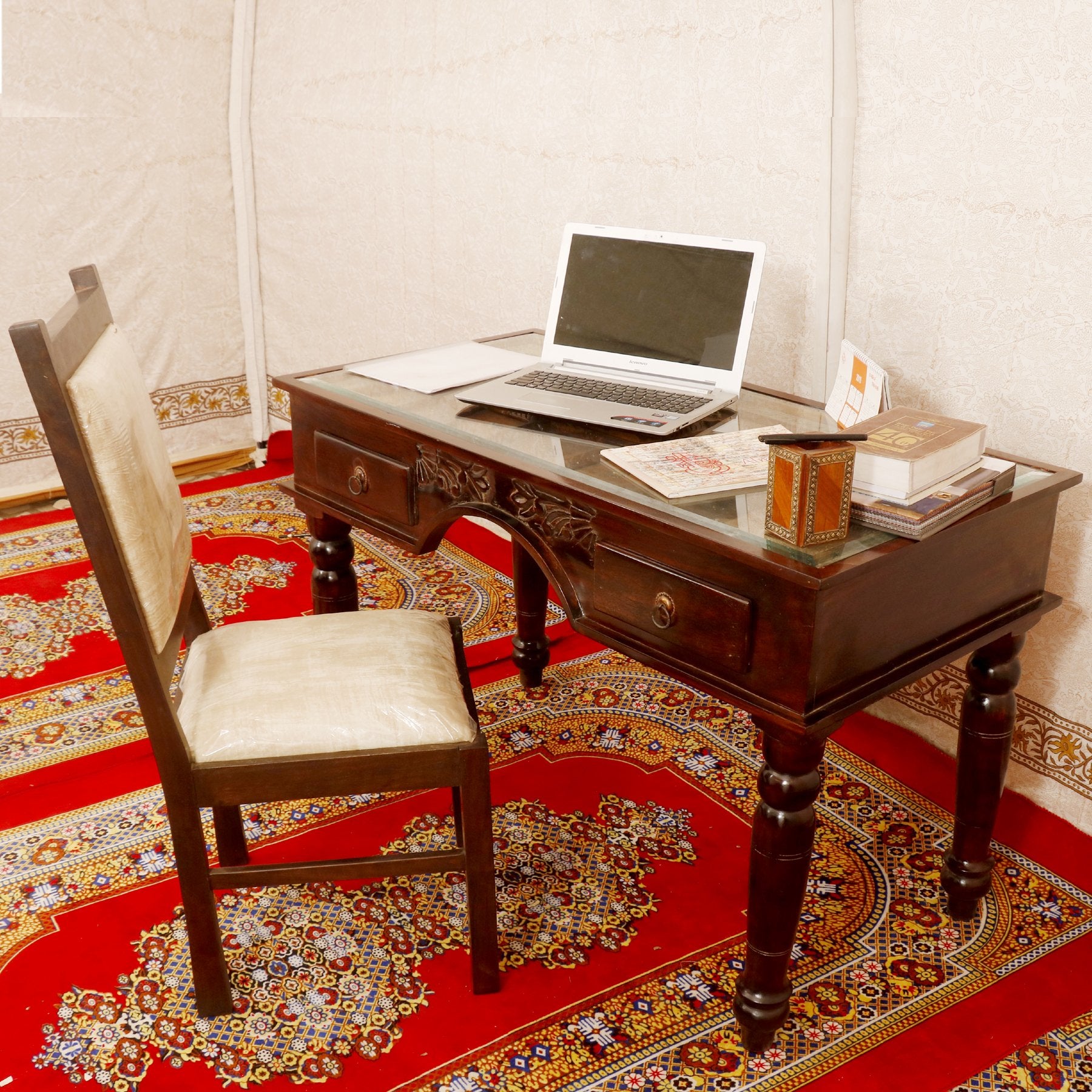 Wooden Furniture that Makes Remote Working Easier
Whether you work from home occasionally or have recently switched to remote working, you will agree that working from home isn't always easy. Getting into the work mode mentally without actually physically leaving your home is a tougher task than you think. There is always that temptation to flop down on the couch and binge-watch a web series. Naturally, your productivity plummets!
So, what to do? Getting the right kind of furniture and creating a work-like setup can help you immensely. And to put together a proper home office, even if it's a small one, you need to plan space smartly. Some essential wooden furniture pieces can make this task easy.
Choosing the right pieces of furniture
While picking up furniture online or from a store, make sure you go for designs that are aesthetic, functional and space-saving. They shouldn't be too heavy on the pocket and yet should last for years. 
So, here is a list of wooden furniture pieces that can make remote working a whole lot easier.
Wooden tables – Whether you prefer traditional designs or contemporary ones, wooden tables come in all avatars. This antique-style wooden table made from solid teak wood is an excellent addition for a classy home office for example. The coffee brown hue and elegant polish can add warmth and character to any space. The table is big enough to accommodate your laptop and other office stationery items. The height is such that you can maintain excellent posture while working on the laptop. Pair it with a similar-colored teak wood dining chair and you will have the perfect workstation in no time!
Wooden chairs – The kind of chair you want obviously depends a lot on the table. You don't want to slump at your desk just because the chair doesn't provide the right back support or is not at the right height. Choose a wooden chair that is designed ergonomically and is comfortable. Ideally, chairs with a long straight back are great options for work purposes. Most dining chairs fit this requirement perfectly.
Wooden racks – Get hold of a 3-shelved wooden rack to stay organized at all times. Use it as a bookshelf or to store extra files, papers, and other stationary objects that clutter your desk otherwise. A well-organized workspace will help you keep things handy, so you don't have to waste time looking for them. Being organised can also boost focus and improve productivity.
Drawer storage cubes – When you are shopping for online wooden furniture, get some of these. A drawer storage cube is a sort of a side table, but with drawers! Something you'd definitely want for your little home office. Keep all the clutter like papers, pins, punches, and other stationery neatly tucked in these drawers, so your desk is free from all the chaos. You can go for storage cubes made of solid teak wood, as they will be sturdy and long-lasting. Choose designs that don't take up much space. The top surface of such a drawer can be used to arrange petty decor items to elevate the look of your setting.
Wooden pen stands/pencil holders – No office space can ever be complete without a pen stand or holder. You can opt for one that has separate slots for pens, pencils, markers, etc. and additional space for visiting cards, paper pins, and other necessary stationery. When handcrafted from solid wood, pen holders can last for years and add to the visual appeal of your home office.
Consider getting other accessories as well, like a small table lamp, a whiteboard to brainstorm ideas, or maybe a yoga mat to stretch after hours of sitting! You can also get a wooden file holder, which will look stylish and help arrange all files neatly. 
To wrap up
Working from home or a home office requires you to balance productivity and comfort perfectly. So, the essential wooden furniture pieces mentioned in this blog will help you create an environment where you can stay focussed, work efficiently, and transition seamlessly from work-time to family-time with minimal effort.