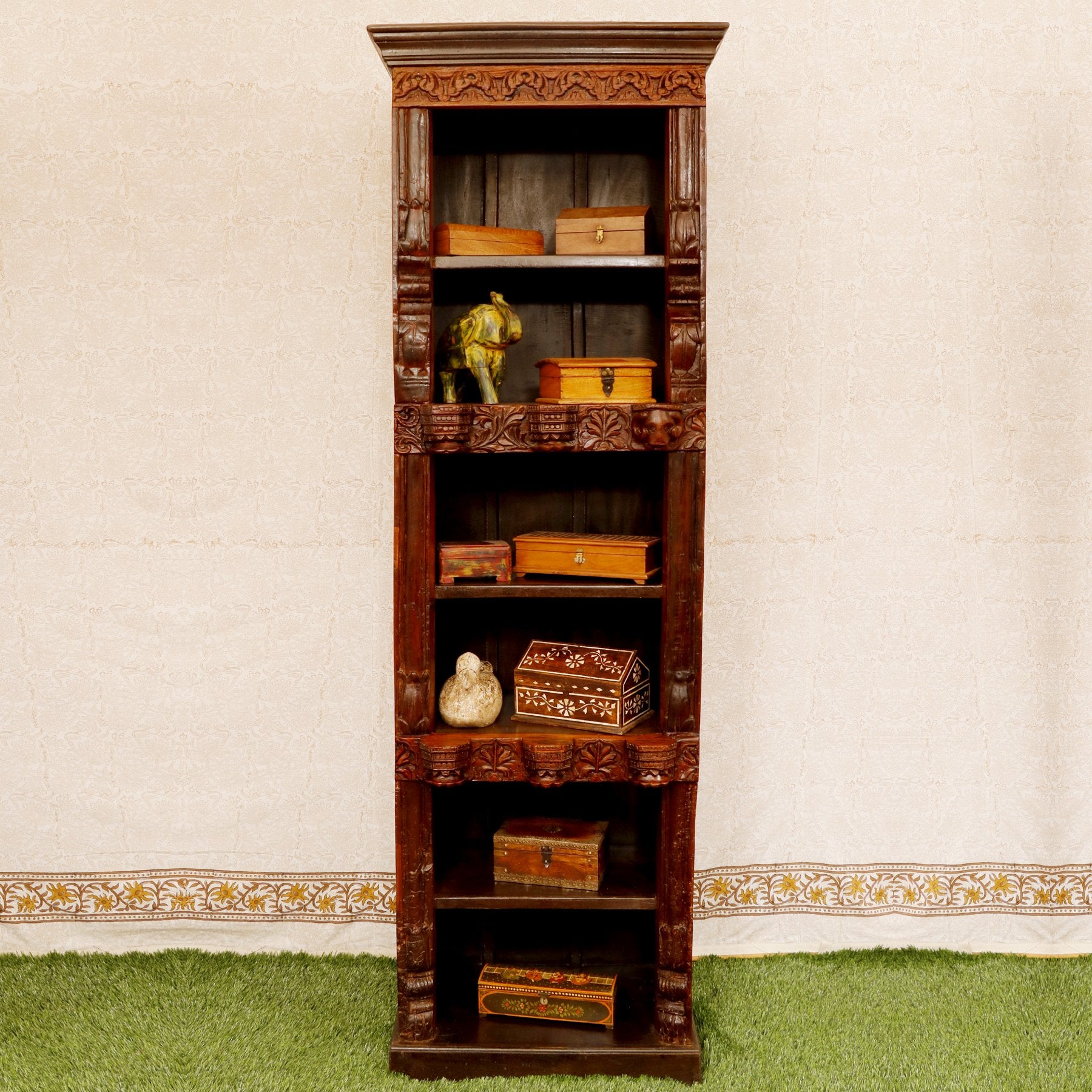 Practical Guide to Buying the Best Wooden Wall Rack Online
Organising your home can be refreshing and fun, but it requires a lot of thought and careful planning. You need to think about aspects like utility, storage and aesthetics, for instance. In this regard, a wooden wall rack can be of immense value, as it is storage-friendly and decorative too.  Such racks don't just hold everything from family photos and books to memorabilia, but they also liven up bare walls and breathe new life into the entire setting. However, whether you buy wooden wall racks online or from a store, it has to be sturdy and durable, as they are wall-mounted.
How to pick a wooden wall rack?
When it comes to buying wooden wall racks, there are plenty of options to choose from. From sleek to ornate, contemporary to traditional, simple to quirky, the variety might overwhelm you. So, to make things easy, here are some points you can keep in mind.
Material – The first thing you should pay attention to is the material, whether you are buying a wooden wall rack  for living room, dining room or any other space. These racks can be of different types, like solid wood, engineered wood, MDF etc. And you need something strong and sturdy that lasts long. So, you can either go for a solid wooden rack or a wall rack with wrought Iron frames if you want something lighter.
Design – Choose a design that is not just aesthetically superior but also functional. Do you want it for your living room to showcase pretty figurines and home decor items, or for your kitchen to store condiments and spices? Make a mental note of how and where you are going to use it and choose the design accordingly. Reputed manufacturers and retailers will usually have a wide range of handcrafted solid wooden wall racks for bedroom, dining room and living room.  
Shape and size – Apart from the design and make, it is also important to pay attention to the shape and size of the wall rack. If your room is small, you should always opt for compact wall-mounted racks with two or three tiered shelves. On the other hand, you can go for cabinet-style wall racks or a wooden corner shelf if you have a large room. These racks can make use of the extra spaces in the sides or corners, which often go neglected.
Easy to clean- The shape or the design of the wooden rack should be such that it allows easy daily cleaning without any hassle. Cleaning is an essential part of care and maintenance, after all.  So, whether you're using the wall rack in the kitchen, bedroom or living room, daily usage causes dirt and dust to accumulate on the surface and crevices. Ideally, a wall rack should just need simple dusting with a soft microfiber cloth.
Final word
Whether it's a wooden wall rack for dining room, kitchen, or living room, keeping the above pointers in mind will help you get the best item possible. Always go for a trustworthy online furniture store and compare different sellers and prices before making a choice. Make sure that the rack is either easy to install on your own or you will get help from the seller.
Read also - Know How Beautifully Designed Cabinets Save Space