Guide to Buy Wholesale Furniture in India
The prices of things have gone up everywhere and it is difficult to find things that fall under your budget. For instance, buying wholesale furniture is not easy. As a distributor, you have to look for cost-effective way or else you will only end up incurring a loss. Finding a source to purchase such furniture takes a while but it is not difficult if you know just where to find it and the things to take into consideration before you purchase it. If you are still confused about how to do that, read on and we will tell you how to buy furniture wholesale furniture.
Set a Budget
This is the first and most important steps to make before you even step foot in the wholesale furniture market. Once you have set a budget, then you will have an estimate of how much you will be spending for the furniture.  You will not only know the range of expenditure you will be making, but you will also have an idea about the quality and style of furniture that you wish to buy. So, get a pen and paper, determine your share in the market, evaluate the demands you intend to make and create a budget plan to back it all up. This process is especially useful in case you have a fixed or limited budget.
Decide on Quantity
When you are buying different furniture products from a certain supplier or manufacturer, more often than not, there is a minimum number of furniture you can get at a wholesale price. Make sure that you can do a background check on the sources of the furniture before you choose to purchase it. Gather as much information as you can about the wholesale furniture suppliers and the price of each furniture piece. This will help you make an informed and smarter decision.
Check for Quality
The first thing you need to know about your supplier is if he prioritise quality. This is because companies that provide bulk services are supposed to have some quality control process in place. A competent and well-known company will have such details outlined and openly talk about how they maintain the quality of their furniture wholesale.
They will have information on how they maintain their brand image, how they follow all the necessary government regulations, how they source the premium materials and how they save their products from damages while packaging and shipping. When the information to all these questions seem satisfactory to you that is when you know you are dealing with an authentic wholesale furniture supplier.


Read - The Varying Worlds of Wood in Furniture


Gauge the Furniture Options
When you are looking to buy wholesale furniture online or offline, you want to make sure that the supplier you have selected has a large collection of furniture. The last thing you want is to buy from a place that only has a limited selection. It is important that every category of furniture has many options as possible. For instance, if you are looking to buy a dining table, they should not all look the similar. 
Some suppliers in the furniture wholesale market specialise only in a few designs in every category of furniture. However, you may want to choose a supplier who someone with versatility in their styles and willing to evolve with the times. They must understand that some designs tend to go out of style. So, it would be a great idea to buy from a person who has a mix of eclectic and classic designs in their furniture collection.  
Ensure the Brand Practices Transparency
We have discussed about how to check for transparency when it concerns quality, but there are more ways for a furniture manufacturer to be transparent. Transparency can be achieved by showing how the manufacturers run their factory. This includes being open about how big your company is, the safety measures that it adheres to, how many employees work there and how they are treated. It also includes the levels of certification the wholesale furniture manufacturers or suppliers have. When a company shows transparency in all their work practices, you can be sure to trust their ethics too.
Check Customer Reviews
Whenever you buy anything, and in this context, when you buy wholesale furniture online, you must check their customer reviews. Depending on how many positive or negative reviews they have, you will be able to determine if they are the right supplier for you or not.
Research the Brand's Reputation
A company with a reputation that is long-standing is ideal. It takes a long time to build a brand and have customers that trust you. Most trustworthy companies have experience for about 10 years in the furniture wholesale market and many happy customers.
Get a Good Deal
When you buy furniture wholesale, there are many benefits that come with it. The most significant one is the amount of money you say. And to be fair, buying furniture online or offline can be an expensive affair. When you buy more, you will be able to save more too. So, when you are buying in bulk, ensure that you are saving money on the many furniture pieces. If you have just moved into a new home and wish to furnish it, opting to buy from a wholesale furniture supplier could be a huge benefit.
Be sure to check if there are any special sales. During festivals or national holidays like Diwali, Christmas, Independence days, etc. you may be able to get a better deal than on normal days. 
The next time you wonder where can I buy wholesale furniture, you will be able to find the right sources using the information provided above. Or, you can also get in touch with us, at Woodsala, and we would be happy to help you out in any way we can.
Read Also - What Types of Furniture Does Your Home Really Need?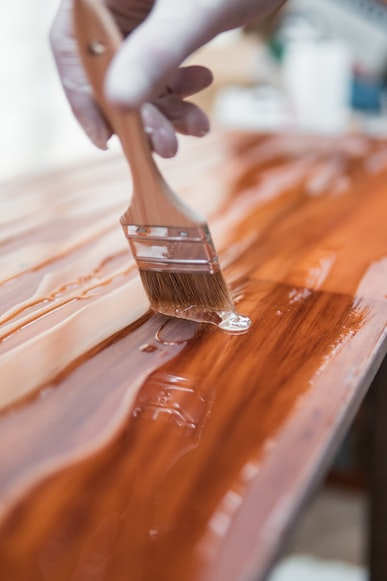 Wood Polishing: How to Do It at Your Home
Wooden furniture pieces are timeless classics—they are solid, sturdy, long-lasting and beautiful. But, like any other beautiful thing, they need care and maintenance. Wood tends to lose its shine w...
Read more