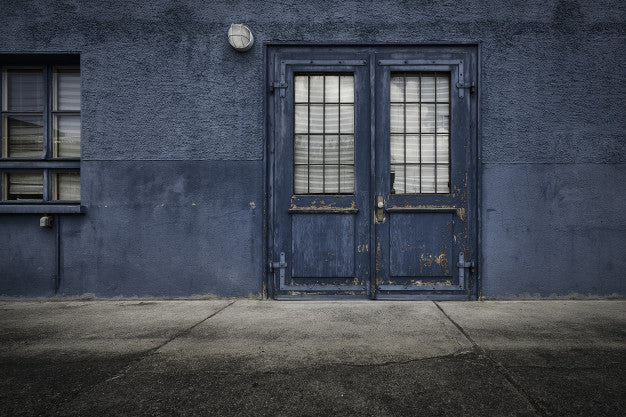 Aesthetic And Functional: Fantastic Wooden Door Designs For 2021
Everyone knows your front door is the first glimpse the world gets at your home. As much care needs to go into selecting your front door as would go into any other elements of home design. The main door of a home has the most important functions of security and privacy. But that does not mean only practicality counts. Thankfully, manufacturers of classy furniture, like Woodsala, also bring out wooden door designs that will delight and awe you. Let us take a look at what's new in the world of home door designs in the new year.
Perfect Wooden Door Designs for 2021
In Indian homes, the preference for solid wooden doors will continue to dominate this year as always. In the design world, a lot of buzz has been generated around the term "grand millennial" style, which essentially stands for designs that you might find in your grandmother's house but are currently being patronised by millennials in a big way. Meaning, you can bring in all the quirkiness you have always admired as a child and claim it for your own. New door designs can incorporate embellishments like huge brass knockers or peepholes as a way of reimagining the olden ways. But in terms of design, the trends that stand out internationally in the new year are:
Wide/ oversized doors
Double doors for the main entrance to the home were already favoured by designers last year. This year, the trend is to go ultra-wide. Wide front doors can add to the depth and dimension of the interiors. If you wish to create a grand impression of your home, you can stray from standard dimensions and opt for ultra-high doors. Be sure to act in consultation with your designers and reliable furniture makers like Woodsala who will make it customised for you.
Read - 7 Maintenance Tips to keep your Wooden Door good as new
Panelled doors
Rectangular panels for the door is a classic design but also incredibly trendy. Couple that with see-through glass panels by the sides of the door or even on the door itself, providing a sneak peek into the home and also allowing the host to see who is at the door. This is a growing trend in home door design.
Pocket doors
These are a boon for compact apartments to use in interiors – they are essentially sliding doors that give you maximum use of all available space while looking smart and sleek. Though providing essentially the same function as sliding doors, pocket doors create an architectural novelty by disappearing into a crevice in the wall when opened rather than simply moving to the side of the wall.
French doors
French doors have been a standard staple when it comes to exterior doors. These doors are designed to open outwards and feature large glass panels that allow for maximum light and perfect view of the outdoors.
Read - All You Need To Know Before Buying a Wooden Door Online
Trendy colours for your wooden door
Though warm wood colours are the all-time favourite in wooden door, you can also experiment with pastels or even strikingly bright colours for your doors this year. After all, it is all about the feeling of welcome you feel in your heart when you get home at the end of the day! Just be sure not to go for colours that overwhelm the designs or ones that you are likely to fall out of love with as soon as the trend disappears!
In the world of interior design, if there is a trend that never goes out of style, it is vintage. Rustic or cottagecore is also making waves this year. All of this spells great news for new homeowners looking to incorporate their favourite wooden door designs into their home aesthetic. You can get away with anything from minimalistic to kitsch in terms of design and still have a fantastic wooden door that will make a statement for you.
Read - All You Need to Know About Choosing a Wooden Door for Your Home