(Single wood) Rectangle Bat Chopping Board
SGHWS01810
Regular price
Sale price
Rs. 1,990.00
/
(All inclusive with home delivery)
---
Specification
Product Reviews
FAQs
1) Do you use engineered wood or MDF in making of your product?
No, we don't use MDF or engineered wood when we have clearly mentioned Natural Solid Wood, if not stated Otherwise.Except in Case of Upholstery, Mirror, Plywood supplied with Bed & Few Products, We Try to use Natural Solid Wood Only.
2) If no teak wood or specific wood is written, Then what do you mean by Natural solid wood?
Other Than Indian Teak wood or Sheesham wood, We Don't Procure the wood based on Type But on Quality.We Want to Provide Best Quality Product with our Limited Capabilities for that we do not restrain ourselves in wood Type.
3) I want to buy a Product but hesitant as how it will Look, when i receive it?
We try our best to show True Colour or True Tone of the product on our website but there are various factors, which could affect the Presentation:-
1). The angle, lighting and other factors during the photo shooting affect how the colours appear.
2). The colour calibration of your computer or device monitor may affect how the colours appear on your screen.
3). For natural wood products, each piece of wood has its own unique grains, textures, patterns, other wood marks and the colours would vary slightly from one piece to another.
We Strongly Recommend to contact us for Actual photos of the required product. & Before Dispatching We can send the product photos for your approval & We will Only Dispatch when the product is Approved or As per Mentioned comments.
Contact us
Team Woodsala is always a Message away! Please let us know for any Query! For us Customer Satisfaction is Top Most Priority & That Commitment is shown by Our Customer Service!!!
Contact us:- Toll Free no :- +91-8587918978 (10:00 AM to 6:00 PM) 
(Mon to Sat)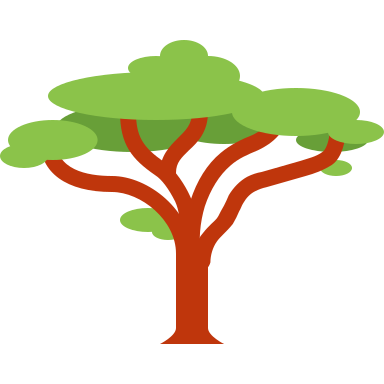 Natural Tone Finish
Each Product will be different based on its Tone & Texture

The rounded edges and the rectangle shape contribute to the sheer beauty of this solid wooden chopping board. The bat shaped handle adds to the overall charm of the piece. You can easily carry this chopping board around to a convenient spot indoors or outdoors so that you can chop and prepare for your meals from any spot around the home. The bat shaped chopping board also ensures that you would be able to use this as a rather stylish platter when you have people over. Whether you want to serve snacks for a cocktail party or you want to serve dry finger food during brunch, this chopping board will easily turn into a platter for you and your guests! Switch to eco-friendly home essentials and ditch plastic! We highly recommend our Oval Shaped Chopping Board for some serious chopping and cooking in your home kitchen. Functional and can be used as a serving plate for cheese, fruits, and finger food. Handcrafted from solid wood and polished using a non-toxic polish, this wood chopping board is also easy to clean – just wash water, wipe and air dry after. Prop the chopping board against wall hooks for easy storage, too!
Keeping the Grains Visible
We can offer a Variety of Finish (in most cases, at No Extra Cost)! Except in a few products. Please note Making a Darker tone Product into Light Tone finish is Like making a New Product keeping this in Mind, as Wood has different Tone, some have White, Brown, Reddish, Etc. tone. So we can adjust them to be in Darker Tone but Making the same in Light Tone Will require us to make the Product with only Wood Planks who can support that idea of Light tone finish. (Few Examples of common Polishes)
Natural Brown
Medium Brown
Dark Brown
Dark Mohagany
Medium Mohagany
Dark Tone
Solid Color (Duco, Oil, Etc) Paint

Yes, we can do any Color as Preferred by you at no Cost except Golden, & a few other varieties!

Distressed finish or ( Old )Antique Finish
Giving a Product Distressed or antique finish is a tedious & Laborious task as Like Each & every point of the Product have to be carefully crafted which requires a Increase in the Cost Price.
We can do Little minor touch up's, like making the shelf detachable. But overall (except in few cases) the Product will be newly created & on Custom Basis, It will incur Extra Costing!
"If you have any Design in your Mind, and want someone to make it physically, look no further, Contact Woodsala Now."
We can Add or Carve name on the Product at Additional Cost (We can't do Very Small Carving by Hand & we cannot do some Font style, Because of there complexity). 
---
Note:- We Cannot provide Computer Diagram or Sketch & We Don't use Computer Generated images on Our Product Pages. All the Products images shown on Woodsala Website, are Professional Photos Of Actual Products Crafted by Our Team. But if Require a hand drawn rough sketch, Please let us know!!
Typical Example of Customization:-
Change the Finish
Alter the Design or Size (Increase the depth, Or Height & Add the Door at Upper part or an Extra Shelf, Etc.)
Change the Hardware (Handles) to suit the House better
Carve the Name (For gifting purpose)
Carve some Beautiful Traditional Carving on the Product
Add a Functionality like (in case of Lap-desk, the Tilt Mechanism In Solid Wood or In Cabinet "Secret Compartment", Etc.)
Or Best, Share your Design with your Pin code with us, and We shall Provide Best Possible Quote!
We are committed to safe delivery of the product & Best Quality product as seen on our website!!
1. Damage During Transit :- We have done countless test to achieve 98% Safe Delivery without any damage. Rest assured when purchasing from Woodsala, As we have got you covered!
But, if the product is found damaged at the time of delivery, Please contact us within 48 Hrs. of delivery Time & Share the necessary photos of the product as well as packaging.Team woodsala will inspect the damage and take the necessary decision to resolve the issue.
If there is a minor damage which can be repaired locally with the help of a carpenter, we will reimburse the expenses or else we will replace the product.
if a mirror or glass breaks in transit or any balancing issue, we request you to replace or repair the same with the help of a local carpenter and we will reimburse the genuine expenses.
2. Manufacturing Defect :- We Focus on improving on daily basis. Learning from Good & Bad experience to enhance our offering as well as Quality. We believe in concept of HandCrafted & Personal Touch in our product.
In rare cases where despite multiple level checks, Quality issue occurs, for that we offer a warranty for manufacturing defect which is valid up to 7 days.
Please Note :- Minute wear and tear, scratches or cuts will not be considered under warranty.
3. Seasoned Wood Assurance :-  The wood we use is hand selected & Quality Tested with sustainibility & enviromental rules and regulation. We assure Wood is "Termite proof".
We provide assembly & fitting services in Bangalore, Hyderabad , Jodhpur & Jaipur for the product sold from our website.
For :- Bed, Mirror, Wall Cabinet & other products we can do the needful.
Please note :- The assembly services will provided only above the orders value ₹2,500 & The services will be provided after 2 to 3 days of product delivery or we can schedule accordingly.