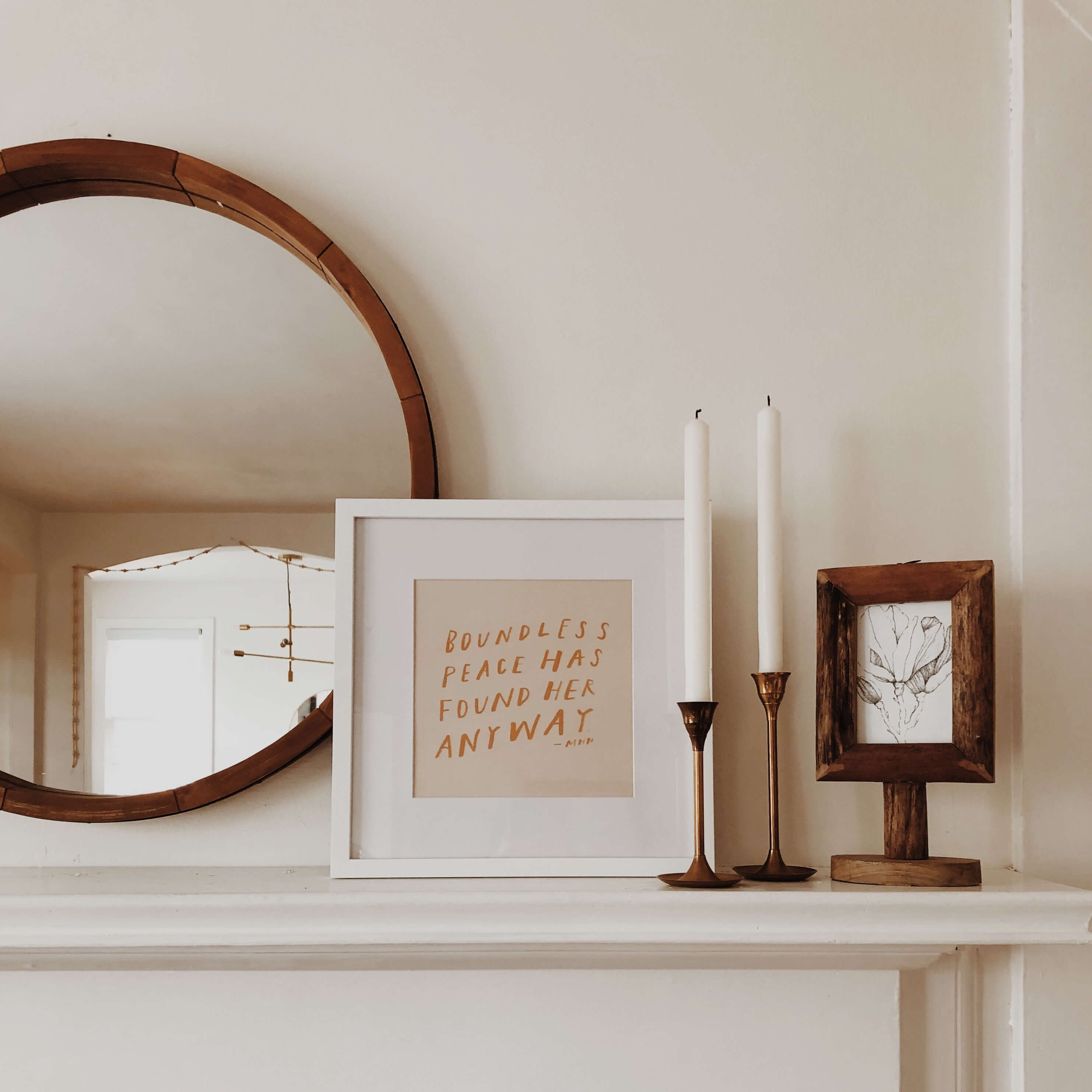 Things You Should Know Before Buying Wooden Mirror Frames
Ask someone how many times have they walked past a mirror without giving their appearance a quick and appreciative nod? If they said always, then they are probably lying. Everyone stops in front of a mirror to check themselves whenever they see one. The wonderful pieces are a great addition to the house too. If they are strategically placed, they also make your room feel more spacious. It may not be possible to change the reflection you see but you can definitely change the look of your wooden mirror design.
A mirror's frame can dictate the look of a room. And, when you make the right choice, you will be rewarded with your guests looking at the mirror after they have checked out their reflection.  However, there are a lot of things to keep in mind when you are looking for a frame for your mirror. Read on to find out what they are and save yourself from opting for boring wooden mirror frames. You can thank us later.
The Design of the Frame
Be it the bedroom, living room or even the bathroom, a mirror's design is an important criterion to consider. This is because the frame is the most visible part of a mirror. The first thing you see is the composition of the frame. Whether you use light wood or dark, simple or intricate designs for the frames, it will affect how the mirror look in that frame. If you are using darker hues of wood stain, it will contrast with the mirror's glass and pop. On the other hand, lighter shades of the mirror will give your mirror a softer look. You can pick your choice of frames based on how it matches your room.

Finally, choose a style that fits your personality and the personality of your room. You can opt for a simplistic box design, antique wooden mirror frames, Victorian-style moulding, or even ethnic carved wooden mirror frame design. There are a plethora of options to choose from.
Framing the Mirror
After you have chosen the design of the mirror with wooden frame, you can get in touch with a professional who can put the mirror in the frame. You will find several glass retailers who will do this for you and at an affordable price. Doing it yourself is a good idea only if you have the skills and you are confident about it. However, it is not easy like the other jobs like building a wooding desk organiser. Installing mirrors into frames can be tricky. If not done right, you may end up breaking the frame or the glass, and worse, you may end up hurting yourself. You can easily avoid such situations by leaving this job to the pros. Just sit back and let the professionals handle things for you. All you have to do is tell them where you want to place it and at what height.
Placing a Mirror
There is no written rule that a mirror with wooden frame must hang on a wall. Sure, wall mirrors have their own charm but you can also set a huge mirror on the floor or even a smaller mirror on some surface. If you are thinking about placing a mirror on a surface, make sure it goes with the décor of your room. If these are the options you want for your home, keep it in mind before you choose the shape of the mirror's frame. In addition, when you are placing your mirror in a room, be mindful about what it will reflect. Avoid placing it in areas that reflects blank walls, storage areas or contradicting designs in the room. Don't forget to place a lamp over your mirror so that you can see yourself well in the mirror and click a selfie right after you are ready.
Now you know all there is to know about picking the right frame and spruce up your rooms. You can also take a look at the beautiful collection of wooden mirror frame India at
Woodsala
. They have different styles of wooden mirrors - classic, contemporary, ethnic and many more. In case you are on a look out for something quirky or kitschy, you will find that too on this website.