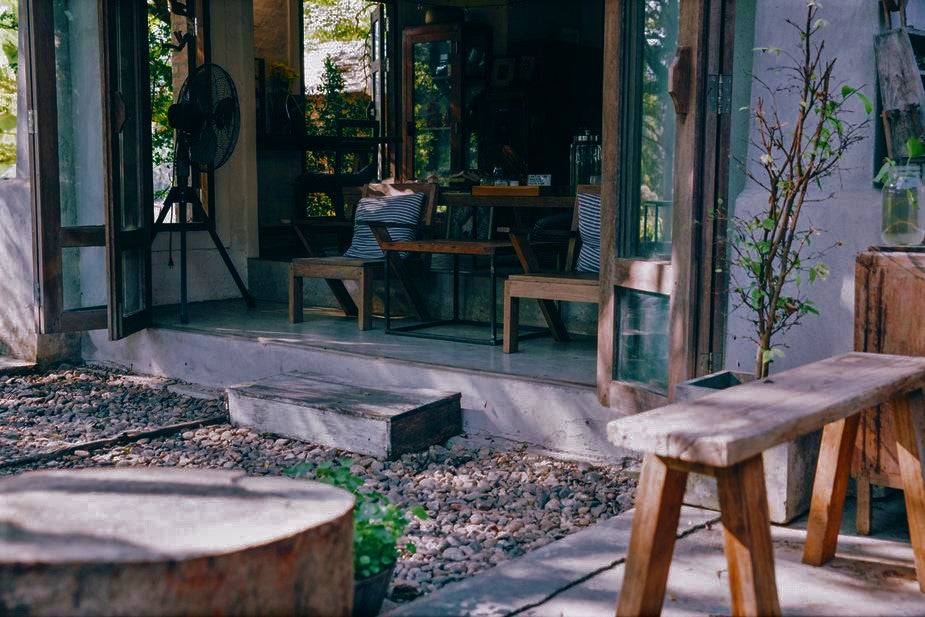 7 Stylish Wooden Furniture Your Home Will Thank You For
A house is just four walls and a roof, but a home is a lot more than that. It is the design, the decor, the interior and of course the people who live in it. Home is where you long to come back to after a long tiring day at work. A tastefully decorated home with complementing furniture and accessories will do the trick. 
Traditional, contemporary or modern, Wood suits all palates just fine. It is timeless. While intricate carvings are traditional, there are solid wood with minimalist designs that ring in sophistication and elegance.
Here is the list of wooden home furniture that will breathe new life into your house.
Wooden Cabinet

– A perfect way to organize your home decor, books, showpiece or cups, plates, jars and more from the kitchen! Made out of pure teak, this solid and sturdy cabinet will give a traditional hint to your modern home. It will stand along the wall so you don't have to worry about it occupying too much space or blocking the way.

Wood Rack –

Solid Wooden rack with 3 shelves is ideal for compact kitchens. You can keep heavy utensils, microwave ovens, etc. neatly in a corner. These racks are made of solid wood which keeps them sturdy and prevents them from wobbling.

Bar Cabinet –

Take the style quotient of your house a notch higher with these uber stylish mini bar cabinets. Ideal for wine lovers, this mini bar has bottle holders, glass holders, shelves and drawers.  You can keep it either in the dining area, kitchen or office. These mini bar cabinets are made of pure teak which adds to their elegant look.

Storage Drawers –

The wooden drawers provide a smart storage solution for your living room and bedrooms. These drawers are multifunctional and can be used in the living room to keep unnecessary items tucked away or as a bedside table in the bedrooms. These drawers are available in 2 or 3 drawers in different shapes so you can choose as per your need and space.

Dining Table with Adjustable Chairs –

Make those dining table conversations even more interesting and memorable with this stylish dining table with adjustable chairs.  The chairs can be tucked neatly under the table so they don't occupy a lot of space. You can choose from 4 Seater or the 6 Seater variant as per your requirement. Also these dining tables come in solid and teak wood variants.

Teak Wood Carved Table

– Use it in the living room as the centre table to pair it with your couch or as a coffee table in the patio. These teak wood carved tables can serve any purpose you want them to. Simple with minimal design, these tables add a touch of sophistication to your home.

Wood Armchair

– It is perfect for spaces in nooks and corners that are empty and vacant in the living room simply because they aren't big enough to accommodate a couch or a small sofa. These wooden arm chairs are perfect for that. These wooden chairs are neatly upholstered and lend a sophisticated aura to your living room.
Once you have got the furniture sorted, you just need a few home decor items and accessories to complement the style and you will have what is called a home!
When you buy a home or move into a new place, you bring in a part of you. This way, the home and you take on each other's identity to the extent that the home becomes an extension of you and you al...
Read more