(20 x 35 Inch) The Singing Woman Wall Hanging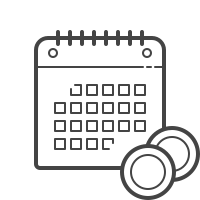 SGHWS01017
Regular price
Rs. 5,590.00
Sale price
Rs. 4,290.00
Save 23%
/
(Inclusive of all Tax)
Proudly Crafted in India
Safe delivery promise
Ships in 1 to 2 Weeks
---
The pink hues in this wall hanging represent the heritage of the feminine soul. The rustic woven fabric makes for wonderful tapestry that would look great when positioned under the glow of a lamp. You can see that the fabrics have been pieced together with the use of coarse embroidery that has much charm and beauty. The effect is a mesmerizing one the represents the abstract form of a woman in mid tune. The piece has been ironed and framed into this grand frame with its subtle carving, so that it does not overshadow the fabric and its embroidery in any way. Further, it has been done up with golden corners for a detailed look like none other! This would look wonderful in your living room or dining room.
We take very Seriously the time it takes to reach at your doorstep. In this Fast moving Life, A Simple Second has a worth in money, Leave alone a Day. So, We at Woodsala Process the order as soon as we get Confirmation.
The Estimated Shipping time to your doorstep is based on two things, dispatch time (woodsala) & Courier company.
Please also check in product page for specific dispatch (Ship) time.
| | |
| --- | --- |
| Product Dispatch Time | 1 Days to few Week(s) |
| Delivery Time | 2 Days to 6 Days |
 Note:- Unexpected Events may occur, which may push the time even further, for more info click here.
Team Woodsala is always a Message away! Please let us know for any Query! For us Customer Satisfaction is Top Most Priority & That Commitment is shown by Our Customer Service!!!
Toll Free no :- 
+91-7428007317 (10:30 AM to 6:00 PM)
Email us at :- 
Sales@woodsala.com
Whatsapp No:-
 9509 658 944 
(Powered by Freshchat) (18/7)
What do you mean by Selected solid wood?
Other Than Indian Teak wood or Sheesham wood, We Don't Procure the wood based on Type But on Quality.
We Want to Provide Best Quality Product with our Limited Capabilities for that we do not restrain ourselves in wood Type.
Do You Use Enginereed wood or MDF in Making of your Product's with Natural Solid Wood?
No, we Don't use MDF or Engineered wood when we have clearly mentioned Natural Solid Wood, if not stated Otherwise.
Except in Case of Upholstery & Plywood supplied with Bed, We Try to use Natural Solid Wood Only.
What is your Contact Details?
Toll Free no :- +91-7428007317 (10:30 AM to 6:00 PM)

Email us at :- Sales@woodsala.com (18/7)

Whatsapp No:- 9509658944  (16/7 (Powered by Freshchat)
Chat (bottom left corner)
Do you do Bespoke or Customise the Products?
Yes, we Ourselves manufacture the product which we sell, we can do the Needful, Please Check this page for more info