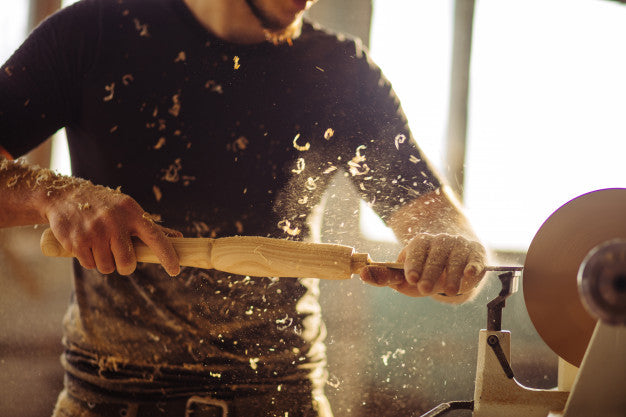 What Types of Furniture Does Your Home Really Need?
Picking furniture for your dream home is not as easy as it sounds – there is a delicate balance to be struck between the kinds you need and the kinds you like! When deciding about the types of furniture styles you want to incorporate into your home décor, you also need to ensure (a) that all your conveniences are taken care of, (b) all the available space is well utilised and (c) that there is no unseemly clutter everywhere you turn. Here is a breakdown of all of the home furniture you need to invest in to check all the right boxes when you finally move into the perfect home.
Living Room
Let's start with the main area that anyone who comes into your home first encounters – the living room. Before you decide on living room furniture, figure out the answers to these questions:
Do you primarily use the living room only to entertain guests or as a casual family area?
How large is your living room?
Do you have large gatherings on a regular basis in your living room?
These answers will help you figure out exactly how to plan your living area. If you spend more time with your family than guests in the living room, the furniture can be more casual and comfortable than formal. If it is mostly used as a guest seating area, then you can consider some classic wooden furniture that lends an air of formality. Elegant wooden furniture, like the ones you see on Woodsala, strikes a perfect balance between formality and comfort, giving you a living room you would be proud to have guests in or simply unwind with the family.
If you have a large space, why not set up smaller, separate seating arrangements rather than a single, large arrangement? This allows people to have more quality conversation in smaller groups.
Here is a checklist of essential living room furniture:
A classic three-seater sofa; a single-seater sofa; a single-seater statement chair; a traditional or contemporary coffee table that highlights the aesthetic of the room; a side table, and depending on space, one or two smaller, movable items like a bar stool or Ottoman. Space permitting, a Diwan is also a great piece of furniture for the living room.


Read - 5 Interesting Ways to Make your Living Room Appear Bigger with Wooden Furniture
Dining Room
When picking wooden furniture for your home, the dining table is likely to be the one that stays longest with you. Have you checked out the dining table range on Woodsala? Do it right now and you will see how many beautiful ideas there are when it comes to dining tables that go beyond the regular 6-seaters or 8-seaters. From space-saving designs to grand family tables, pick the one that is just right for your dining room with elegant chairs to match. If you have extra space, invest in a beautiful wooden carved cabinet for your crystals and precious crockery.
Bedroom
The bedroom is your sanctuary – the place where you set down all your troubles for a restful night of sleep. Everything in your bedroom needs to help you relax and get refreshed for a fresh new day. Plan to keep your bedroom as minimalistic as possible. Pick a bed in a size that allows enough space for you to move around. A comfortable lounge chair will make a world of difference to you if you have the space for it in your bedroom. As far as possible, opt for wooden wall racks rather than cabinets so that you have plenty of free space. A side table is absolutely essential to the bedroom. Try to pick one with drawers so that you can keep essentials close at hand. While there are many types of furniture materials you can pick from, nothing beats the classic appeal of wood. Premium quality wooden furniture will save you the trouble of frequent repairs or maintenance and lend a soothing elegance to your interiors.
Read - Choose From Bed Styles That Are Comfortable and Aesthetic
Family Living
If you have an informal living area or any common space that you can do up as a family living area, this is where all your creativity and quirk can come into play! Put up some delightfully mismatched comfy chairs with a low coffee table - for instance, the Country Wood Long Coffee Table on Woodsala. Keep it colourful and relaxing. Accessorise with plenty of framed photographs on wooden racks on the walls and also throw in a couple of colourful planters. If you are currently working from home, this is also probably where you have your work station set up. Make sure you have a table that accommodates all your working requirements and also an ergonomic chair. Allow for optimal lighting in your work area.
Kitchen
 When designing a home, rarely do people think about how much time a family spends inside the kitchen! While you may take into consideration your cooking habits and even the heights of the family members when it comes to placing the kitchen cabinets, what you do not think of is how other family members tend to linger in the kitchen while one is cooking! Which is why, a small coffee counter with at least two bar chairs are an absolute must in any kitchen! You will be thankful for that cosy space to share a coffee or even a quick meal together before heading off to the hectic schedule of the day. When choosing the wooden furniture for your home, explore the other options in wood, like wooden trays and chopping boards. Make sustainable and responsible choices for your kitchen and you will be doing the planet a favour. You will also be treating yourself to some beautiful items that you would be proud to own and show off!
While there are many types of furniture wood, the natural beauty and durability you associate with wood come only from real solid wood. Never compromise on the quality of the wood in your home furniture or you will be plagued with issues ranging from low strength and damage to quick staining and insects. The types of furniture you choose for your home are going to decide the comfort and aesthetic of it for a long time to come. As a parting shot, this is what we would suggest:
Make sure there is enough space in every room after all the furniture is in so that you can move around easily.
Make sure there is a definite place for everything in your home so that you don't have to deal with messes every day.
Choose designs that you will continue to love in a few years. Unconventional designs that are in vogue at the moment may look completely out of place down the line.
The types of furniture styles that make you feel most at home are the ones that deserve a place in your home.
Read Also - A Smart Guide to Using Wooden Elements in Your Home