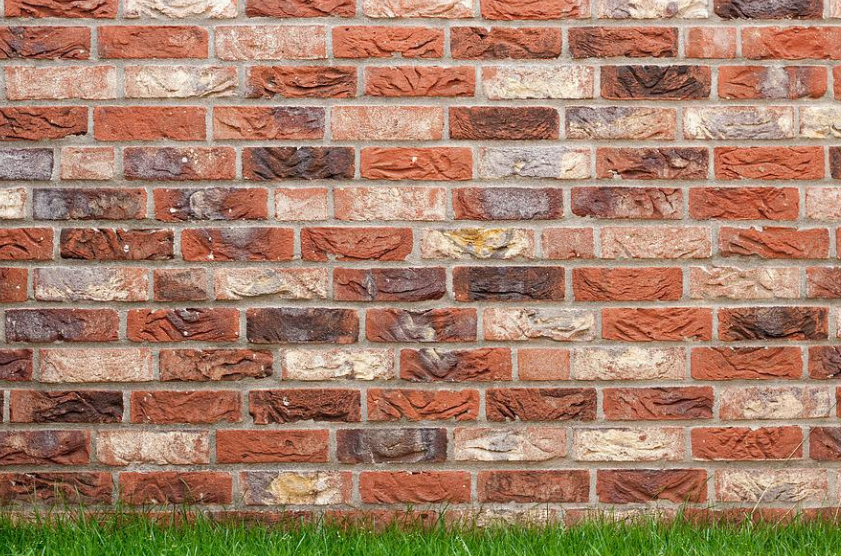 Effective Tips to Guard Outside Walls Against Heavy Rains
As much as we love monsoons the aftermath of heavy rains is usually difficult to deal with. Among other things, the outer walls of houses are largely impacted by the constant dripping of water during the monsoon season. It causes dampness, seepage and mould growth. Mending and revamping the walls can be quite a costly affair. Many of you may be spending huge bucks on these repairs almost every season. After all, we cannot leave the exteriors of our house looking hideous.
But what if we tell you that there are ways to avoid this problem from occurring in the first place? Yes, you can protect your outside walls from rains by incorporating a few simple things. Here is how to protect wall from rain water.
Tips to Protect Outside Walls from Rain
Here are some effective tips for rain protection for house windows, doors and outer walls. By using these tips you can prevent them from deteriorating even when exposed to heavy rains.
Water Proof Your Exterior Walls
Water proofing is a crucial step when it comes to protecting your walls from heavy rains. Use of high quality water resistant paints is a must for your walls as they guard them against moisture and humidity that often seeps in deep and impacts the interior walls too. It gives way to mould growth, water leakage, seepage and mildew.
Now, how should you go about the waterproofing process? Well, it should be done at the time of initial construction. The first step in the process is to select effective waterproofing chemicals and a superior waterproofing paint. Different chemicals are suitable for different kinds of outside walls. The type of chemicals and paint suitable for your house also depends on the climatic conditions of your region. The number or layers to be applied also depends on the severity and frequency of rains in your area as well as the type of wall.
Here is a quick look some of the waterproofing products available in the market and their utility to help you choose the most suitable one for your house:
Silicate based - This is a concrete sealer that is applied on unpainted and unsealed walls to form a waterproof coating.
Concrete waterproofing - This solution can be applied to unpainted as well as painted walls to protect them from excessive moisture. It adheres permanently to concrete and masonry.
Plaster waterproofing additive - Choose a good quality exterior plaster and add waterproofing admixture to it to bar the problem of water infiltration. It also adds strength to the wall and enhances its appeal in addition to guarding it against moisture and mildew.
Waterproofing paint - It is important to select a good quality waterproofing paint that boasts of breathable formulation. It enables the walls to breathe and prevent moisture from clogging in. It can be applied to walls that have been painted previously.
Before applying any of these products, it is essential to prepare your walls for waterproofing. The walls should be in good condition before the application. They should not have any cracks or patches. If there are any then you must repair and fill them using good quality filler. The surface should then be cleaned with water. Waterproof the walls only when the surface dries completely.
After waterproofing the walls, it is necessary to carry out a water tightness test. This helps assess the effectiveness of the products. For this, spray your exterior walls with water for a few hours and check if the moisture meter shows any moisture content. Your walls will pass the test if the meter shows no moisture.
Use a Good Quality Primer
It is highly recommended to use primer paints to protect the external walls of your house. Primers prevent the walls from absorbing water and eroding. They also prevent accumulation of dust and dirt thereby retaining their shine.
White Cement Coating
White cement adds strength and durability to the walls. Thus, it should be applied evenly on the surface before painting the walls. White cement also facilitates smooth application of paint and prevents it from chipping.
Check for Cracks and Holes Regularly 
Harsh climatic conditions often cause cracks in the outer walls. If ignored, these cracks tend to grow and damage the entire wall. This is why it is important to monitor your walls regularly and fill any gaps or cracks timely to avoid further deterioration. The use of wall corner protectors is also helpful. It is a good idea to hire a professional to conduct a thorough check from time to time. These professionals have the required tools and equipments to monitor your space with precision.
Pay Particular Attention to Roof Tiles
It is important to coat the roof tiles with water repellent layers to prevent leakage of water into the walls and keep them intact even when exposed to heavy rains.
Lime Plaster - A Better Alternative
If your house is located in a region that receives heavy rainfall then it is better to skip the white cement and go for lime plaster instead. This is because lime plaster is less brittle and does not develop pores and cracks easily enough. It enables the walls to dry out quickly and thus protects it from rains. 
Railings and Door Protector from Rain
Not just the external walls but the entrance gate, front doors, windows and railings also tend to get damaged during heavy rains. You must paint them with waterproof paints that offer advanced protection. This prevents wooden as well as iron doors, windows and railings, wooden chairs from rusting and corroding.
Do Not Ever Repair or Paint During Monsoons
Remember, you must never paint or repair your walls during the monsoon season. Rains will disrupt the work and result in patches and unevenly painted surfaces. The walls will also soak the moisture and take a long time to dry. This will further delay the task.
In Conclusion
It is important to use waterproofing products, primer paints, white cement and lime plaster to guard your exterior walls against rain. In addition to this, you must keep a check on the condition of your outside walls and repair any cracks or holes timely to prevent further damage and keep your walls in good condition. Applying proper rain protection for house windows, chair, doors and railings is equally important.
Also Read: 10 Tips To Increase The Lifespan of Your Wooden Sofa Set