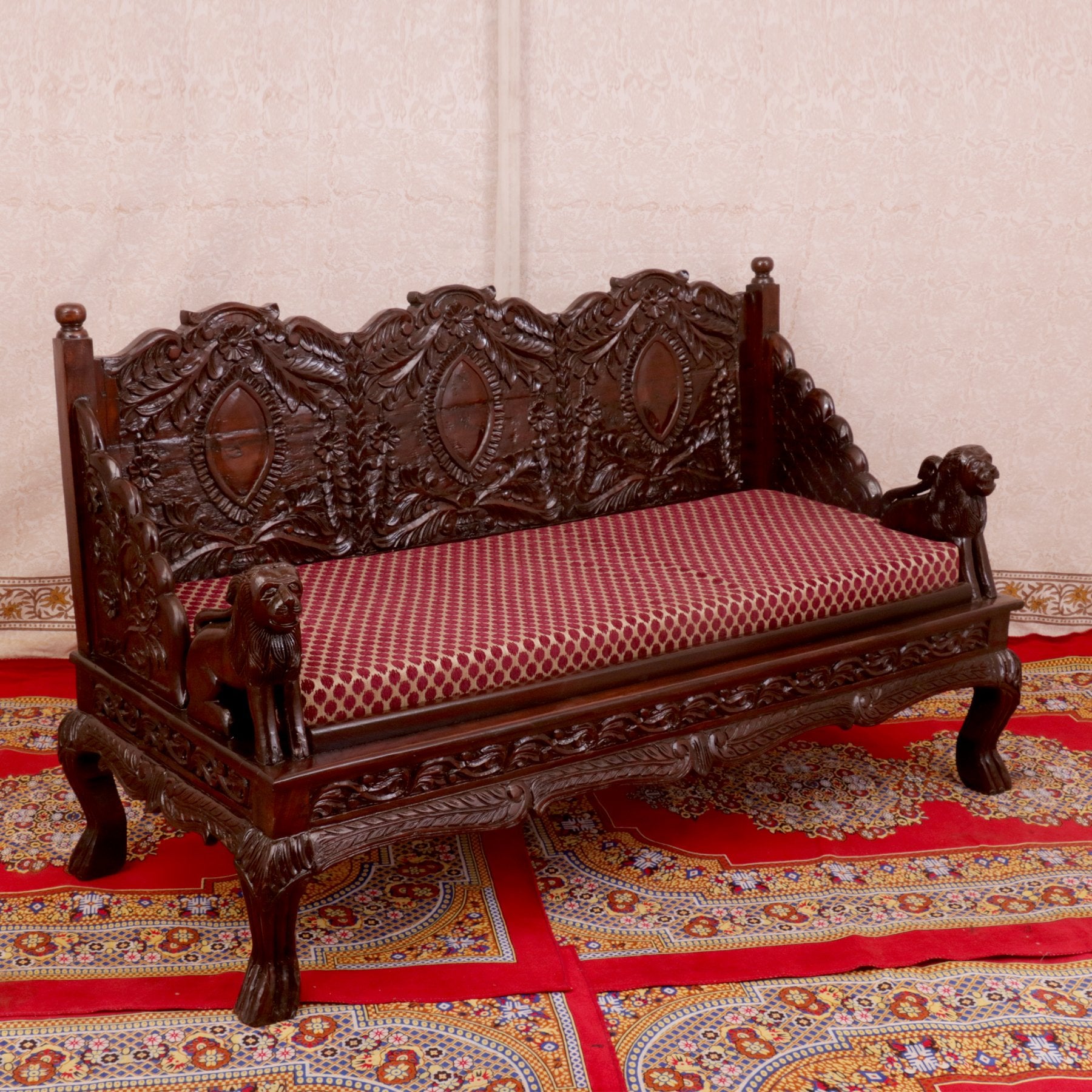 Add Personality to Your Living Room with These 5 Sofa Styles
We don't need to emphasise that 2020 is the year of indoor living. Adults are working from home and kids are attending online classes – all under one roof. And since families are spending a lot of time together, this is the best opportunity to take a fresh new look at your home furnishing and décor scheme. For instance, you can add much style and character to your living room with a wooden sofa that lasts for years and is worth the investment. After all, the living room is where the whole family comes together to meet, greet, play games and watch TV. Therefore, having a comfortable sofa is of utmost importance.
But, with so many styles to choose from, it can get confusing to pick one. From sturdy and elegant carved wooden sets to comfortable Diwans and the American-style Davenport or couches similar to futons that can double up as beds, you will find many styles online now. So what to do?
Top 5 sofa styles you can consider
Your taste, home décor scheme, and budget will determine the kind of sofa you pick. For example, some prefer a formal seating arrangement with a grand sofa set while others opt for a more relaxed space with a couple of single seaters and an Ottoman-style sofa. If you are thinking about bringing home a brand-new wooden sofa, here are the trendiest pieces of the year to give you a head start.
Read - 7 Essential Tips for Handling Your Wooden Sofa with Care
Down-sized sofas
Functionality is the buzzword in décor for the year 2020, and making the most of your space is a key consideration. Hence, a small-sized sofa can do the trick. Rather than an elaborate seating arrangement, go for lighter pieces placed strategically around the room for a compact and minimalist feel. Explore the collection on Woodsala to get your hands on some great ones.
Curvy designs
Curved wooden sofa sets are one of the most popular trends for the year. Compact in design but high on charm, these add a whimsical element to your living room. Plus, the curved lines and corners ensure that no one gets hurt if they bump into it. It is a good bet if you have kids or elderly relatives. Go for a curvy wooden sofa set upholstered in bright floral print to make a lasting impression.
Multi-functional couch
As we have said before, functionality is all the hype this year and what is better than a futon to truly capture that spirit? Earlier, they were perfect for accommodating unexpected overnight guests, in case you didn't have a spare room. However, these days, a futon in the living room is ideal for an extended bout of lazing around in front of the TV or catching a quick afternoon nap. The couch can be a great addition to your living room or other areas of the house where you have some space to spare.
Read - Tips to Choose a Wooden Sofa for Small Spaces
Retro-inspired sofas
If you are looking to buy a wooden sofa for your home, why not check out some chic retro pieces – the kind you had in your childhood home? A vintage look is all the rage in décor at the moment and nothing beats a wooden sofa set. Upholster your sofa set in bright-toned rich fabrics for that perfect look. Neon shades can also liven up your home if your walls are plain white or cream.
Exposed-frame look
Owning a sofa doesn't mean that you have to wrap it all up in thick upholstery. An exposed frame can create a unique visual impact too. Slim legs and a delicate exposed frame are in vogue especially. It not only gives a smart look to your living room, but the sleek design also saves space. Minimalist frames with artistic carvings can further enhance the look of your living room.
All in all, transform the way your living room looks in 2020 with one of the top sofa styles we discussed above. If you are looking to buy a wooden sofa set online, check out the fantastic range at Woodsala. You will find all the latest trends and designs. Pick up durable and affordable sofas customised to your satisfaction and delivered right to your doorstep.
Read Also - The Ultimate Guide to Buying the Wooden Sofa Set for Your Home