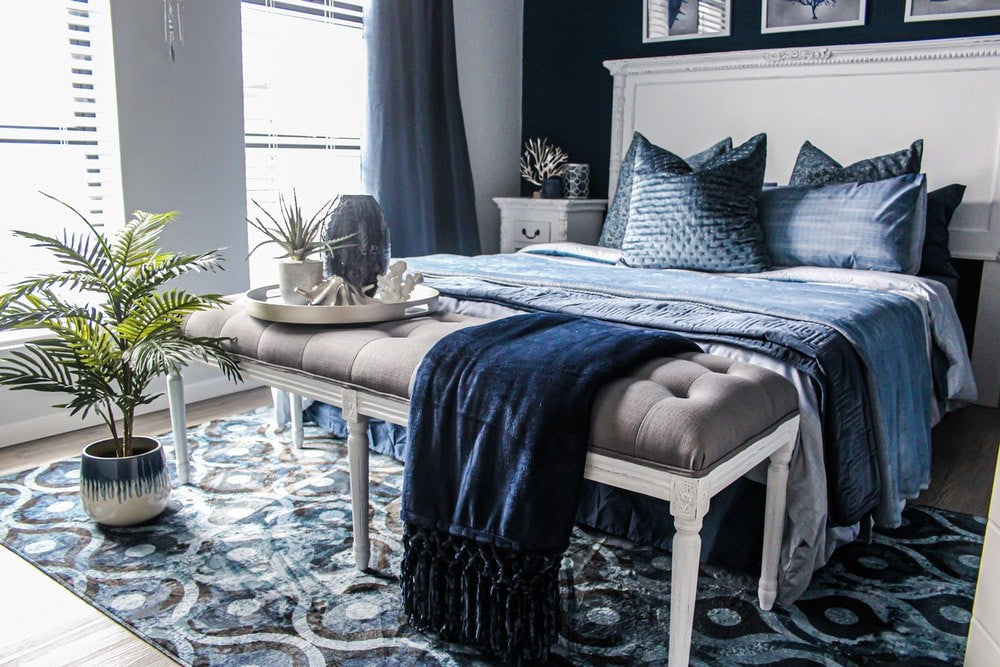 16 Timeless Antique Furniture Items to Transform Your Home
Have you heard the famous proverb "Old is Gold"? Some people take this proverb sincerely to their heart. In other words, people love to collect antique furniture to remain in touch with the past. Also, it makes is a good investment as its worth increases as time passes. So, if you too want to add antique furniture to your home, this blog will help you. 
them feel proud of their marvellous purchase. Furthermore, embellishing your home with antique furniture
Let's have a look at 16 Indian antique furniture pieces you can consider!
1) Antique Cabinet
Cabinets are mainly used for storing and displaying items. You can keep an antique cabinet in your drawing room or even in the kitchen. Placing a cabinet in a drawing-room can spark the in-depth conversation between your kith and kin as it tells gazillion stories of bygone years. Choose the cabinet colour that mixes well with all the elements of your living room. Additionally, its finishing should be jaw-dropping too. 
2) Antique Heritage Temple
Having a temple in your home can attract miracles, peace, and positivity. Above that, if it is an antique heritage temple, it makes us more connected to god. According to Vastu Shatra, the perfect direction to position the antique home temple is the northeast or eastern corner of the room. If your ideal puja room is in the direction mentioned above, it would be like icing on the cake. Last but not least, this old antique furniture will complement the other contemporary elements of the room. 
3) Antique Almirah
In India, we often use almirahs and cupboards as synonyms. Almirah can accommodate a lot of things-- you can put your clothes, blankets, shoes, ornaments, books, etc. There are different types of almirahs. Aluminium almirahs belong to the past. Now, people love to have wooden ones. The reason being that wood is durable and tends to beautify the room more than its counterparts. You can adorn your room with stunning antique wood furniture to make it look pleasant. 
4) Antique Design Mirror
Adding antique mirrors to the room has unbelievable benefits. Let's have a glimpse at them. Sometimes, empty walls look like barren lands. To make them abundant, you can add antique mirrors. These will give luxurious looks to your walls. Besides, the best thing about antique mirrors is that they mix well with the contemporary interior design of your room. In metaphorical language, you can say antique heritage mirrors are like inherited ornaments.
The way your old ornaments fit perfectly with your modern outfit, similarly, antique mirrors suits your modern room. Also, antique mirrors tend to remove dullness from your room and render it a more vivid look. 
5) Antique Buddha Head Statue
Buddha was an enlightened being and the founder of Buddhism. Since he was the harbourer of tranquillity and positivity, it is always a good idea to have an antique Buddha head statue at home. There are many places in your home where you can keep the Buddha head statue. Let's take a look at the ideal place to keep this statue. 
Home office: If you have an office in your home, you can keep the Buddha statue on your desk. It will help you entice peace and unbreakable concentration. With this statue in your vicinity, your mind may flood with creative and innovative ideas. 
On your drawing area's centre table: It will render harmonious vibes to your guests and can be a great medium for conversation as there is a lot of buzz about spirituality in this age.  
6) Antique Wall Hanging Wood Rack
Antique wall hanging wood rack doesn't only enhance space in your room but also alters its entire personality. You can put anything you love on the vintage wooden rack, including photo frames, art and craft, showpiece, collections, etc. Also, the wooden rack isn't only made for a particular room. You can place it on any wall you wish. Grabbing the stunning antique wood rack will be a blessing for you. 
7) Antique Desk Organizer
A desk organizer should meet two needs with a deed, which is to say it should brighten your desk area and serve your purpose, as well. The antique desk organizer is charming and helps you find the right thing at the right time. You can keep pencils, pens, scissors, sticky notes, highlighters, mini-diary etc. in the antique desk. Some desk organizers are made in such a way that, apart from offering storage functions, they also have space to hold your indoor plants or important medicines. 
8) Antique Wooden Bench
Can you imagine benches too are a thing of interior decoration? Yes, they not only offer your convenience but can also be used to add life to any room, especially if they belong to the past. You can place the antique wooden bench in your drawing area, bedroom, work area, or balcony. Sometimes, when you are tired of moving around your house, benches can be the best place to relax if you don't want to have a catnap or long sleep. Additionally, sitting on an antique furniture design bench will give you a king-like feeling. Who would want to miss out on feeling that way? 
9) Antique Style Coffee Table 
Don't we owe thanks to EW Godwin for he came up with stunning and multifunctional coffee tables? Coffee tables add personality and heart to your room. These tend to make all the elements of your living space talk to each other. Sometimes, there is a lot of space in your living area. You can think of adding more sofas, side chairs, or even larger tables. However, adding a small antique coffee table will help pull the room together. You should consider this living room antique furniture for your home. 
10) Antique Style Elephant Trunk Box
Trunks usually serve the purpose of storage for daily use or travelling, depending on their sizes. The antique trunk box shown in the above diagram is made of teak wood and is perfect for storing your ornaments. With this antique piece, you will feel like a 19th-century prince or princess. You can also use this trunk box to store your cards, memories, notes, etc. Adding this masterpiece to your dressing room will beautify it. You should consider buying this antique furniture online in India. 
11) Antique-finish Bed with Storage
Antique beds are fashionable masterpieces for households. Having an antique bed in your bedroom will ensure you have a restful sleep and give you a sense of peace. Furthermore, sometimes, things get dull and monotonous with time. But the antique bed won't disappoint you. They will keep giving you fresh vibes in the long run. Also, you can keep your essential possessions in the bed. Additionally, they are economical. If you want your bedroom to have a luxurious touch, you can go for this antique Indian furniture. 
12) Antique Grey Bedside Cabinet
Bedside Table Cabinet is important for keeping necessary items (such as medicines, chargers, tissues, ointment, etc.), so you can have quick access to them. What's more? Bedside cabinets, especially antiques, make the perfect partner for your bed. Even if your bed looks quite off, an antique cabinet can cover that up and beautify your bed's look. You can keep a mini vase on your cabinet to further expand its lure. Buy it from a reputed antique furniture store. 
13) Antique Small Vase
Vases are an exquisite addition to your room and come in numerous styles and sizes. You can keep plants in the vases to change the air in your room. The perfect places to keep old antique furniture vases are on the bedside cabinet, coffee table, dining table, shelf, or desk area. Some people even love to keep vases on their bathroom shelves. The antique vase shown in the picture above is made of clay and is around 7 inches wide and long. 
14) Antique Drawer Table
A table having a drawer is a boon. You can use keep things on the table and inside the drawer. In other words, drawer tables are abundant in space. Suppose you have a huge corridor in your house, you can fill it with the antique drawer table. Your corridor would then look as if it belongs to 18th century England. You can also use it as a desk, however you wish. No matter what, the antique furniture in India will bring you immense joy. 
15) Antique Hanging Hook
Hooks make your clothes accessible easily. Not only clothes, but hooks are meant to be used in a kitchen or study room, too. You will be surprised to know how much a small antique hook can embellish your entire barren wall. You don't even need fancy paintings, wallpapers, or textures. The small hooks will add a sense of class to your space. Try this tiny wooden antique furniture once. 
16) Antique Dining Table
Eating at the antique dining table is no less than eating like royalty. Even comfort food will feel like luxury on this antique dining table. They are usually made of high-quality wood and come in many shapes and sizes. You can choose what suits your room and, of course, your taste. 
Also Read :Wooden Kitchen Cabinets
In conclusion
Using antique wooden furniture is the best way to decorate your home. Additionally, antique pieces are a good investment as they never depreciate. Your home deserves the best.
You can check out the antique furniture collection on our website – Woodsala. You will definitely find something that suits your fancy and enhance the look of your home